Book Thoughts by Rachelle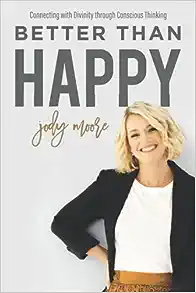 Learn how to recognize the thoughts that influence your actions
I'm a huge fan of Jody Moore and all that she teaches as a life coach. Better Than Happy is excellent! I love the premise: Connecting with divinity through conscious thinking.
Jody Moore teaches how we can reframe the way we look at things. With a slight shift in perspective, we can become aware of our thoughts and then ask if they are serving us or not. Rather than stay stuck in limiting beliefs and thoughts, we can break free from old patterns and embrace a better version of life that is better than happy.
This book has real-life examples, anecdotes, great resources, links to examples of coaching, and so much more. It's a self-improvement book, but so much more because as you read you'll feel like you're sitting down with a good friend and brainstorming how to understand your own thoughts better!
Here's more about the book:
Our unconscious thought patterns determine our relationships, our spiritual life and our connection to God to a much greater extent than we know. That's an alarming thought, because the subconscious mind is a mysterious realm that is really difficult to access and influence…right? No. It's really not! And it's the most urgent and impactful thing we can do. This book will show you how.
How do I choose faith over fear when my loved ones are making poor choices?
Why don't I feel happier if I'm reading and praying like I've been taught?
How can I stop feeling like I'm just not good enough?
What am I to do when my spouse is judgmental of me?
How do I trust in Christ when everything seems to be falling apart?
Get answers to these and other tough questions in the context of Christ-centered principles throughout this book.
Jody Moore is a Master Certified Life Coach who has taught and coached tens of thousands of women through her in-person and online workshops and podcast. She brings her characteristic clarity, wisdom, humor and disarming honesty to this groundbreaking book.
In Better Than Happy, Jody shows how a simple 5-step model she uses in every session with her clients can reveal the unconscious patterns of thoughts that keep us from deeper and healthier connection with ourselves, with our loved ones and with God. Jody then shows how, once we clear the debris of our unconscious patterns of thought, new streams of understanding of Christ's teachings begin to flow.
Other books you may enjoy:
Visit Rachelle's Book Review Page to see all reviews HERE.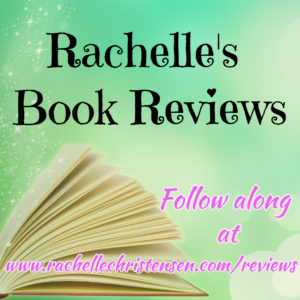 Grab these free tips from a bestselling and award-winning author HERE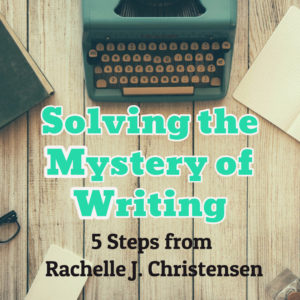 Follow Rachelle:
*Affiliate links used in post. All reviews shared are Rachelle's honest opinion.*