LOOKING FOR AN AUTHOR MARKETING CONSULTATION?
As a marketing consultant for authors, including NYT & USA Today bestsellers, Rachelle has a finger on the pulse of that changing ocean of possibilities. Blog tours, book reviews, giveaways, specific book promotions and which tools/resources are the best are just a few of the things she can consult with you about.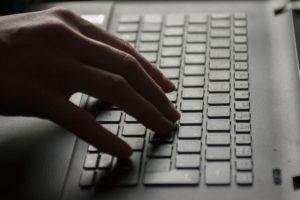 Launch Pad--Advanced marketing consultation and deep dive into the pool of possibilities for your book.
Initial 30 minute zoom call to discover baseline and answer questions about what type of marketing you'll need.
An assessment of the book marketing plan you have and the goals you have for this book.
Detailed recommendations of how to tailor your plans to meet your goals with pre-launch, launch, and post-launch steps.
Direction on the different ways to sell your book and what will work best for your audience and your goals. (Physical books, digital bookstores, utilizing existing tools, or adding BookFunnel).
Teach you how to set up a schedule for book reviews and decide where you want those to show up. I'll include resources for book reviewers as well.
Tips on what to include in the front matter and back matter of your book to invite every reader into your funnel or next-level funnel.
Zoom meeting with your team to answer questions and prep for launch.
Strategic integrations to build in the stepping stone from your book to podcasts, training, etc.
Click here to *Schedule Now*

Springboard--If you're into DIY and not afraid to figure things out on your own but you need a little direction, this package is for you. You'll be able to dive in headfirst and learn how to swim in the author marketing pool with my help.
Package includes free 30 minute consult, marketing assessment, checklist for launch prep, and limited* email communication for integration for 30 days.
We'll go over the extent of the email communication during your initial consultation.
Click here to *Schedule Now*

Contact Rachelle HERE to set up your first appointment.
To see a list of all of Rachelle's books, click HERE
TERMS & CONDITIONS  *  PRIVACY * CONTACT *