Book Sale
To celebrate the day of love, The Billionaire's Stray Heart is on sale for just 99 cents for a limited time! If you've wanted to continue reading the Burke Billionaire Romance series, now is your chance to grab Book 2. Find your copy HERE.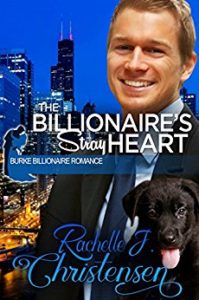 One billionaire, a stray puppy, and a beautiful dog trainer discover that love changes everything.
Jordan Burke, billionaire owner of Burke Enterprises doesn't have time to date. His sister thinks it's time for him to find love and sets him up with her best friend, but Jordan can't leave his work behind. After the disastrous date, a stray puppy saves his life, and Jordan meets a woman who makes him rethink his priorities.
Madison is attracted to Jordan from their first meeting but wary of his billionaire status. Despite her fears, she can't ignore the pounding of her heart and the sparks flying between them or the tender way Jordan has with his new puppy.
Jordan starts to change his life to make room for the woman he loves, but when a business opportunity comes his way, will he be able to keep his resolve or will his heart stray again?
Burke Billionaire Romance Series (Each book in this clean and wholesome series can be read as a stand alone)
#2 The Billionaire's Stray Heart
Follow Rachelle:
Join the VIP Mailing List
Subscribe to get your free book and connect with Rachelle.