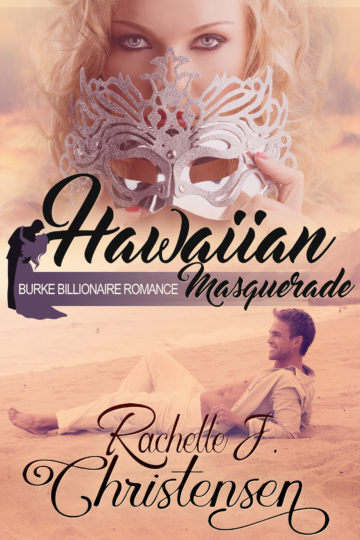 Available in:

ebook, Paperback, Large Print, Audio CD, Audiobook

ISBN:

B077S9WTCR

Published:

December 20, 2017
ebook Available Here
Audiobook Available Here
Print Availabe Here
When Lexi Burke escaped the remnants of a cold winter in Chicago for the beaches of Kauai, it wasn't a random vacation. She left the hectic pace of Burke Enterprises behind with enough money to retire at age thirty-two, intent on settling into the idyllic existence of island life. Until she met local photographer Derek Mitchell—a talented man with a grudge against rich tourists.
From art night to snorkeling lessons, hiking, and chopping coconuts, Lexi can't talk herself out of spending time with the handsome, hardworking man who knows the value of every dollar. She also can't find a way to tell him the truth about herself. But then Derek is selected to help in a benefit at a masquerade ball as one of the eligible bachelors up for auction. Lexi must decide whether to wear a mask or unveil her true self and risk losing Derek's trust and a chance at love.
This novel began in the Destination Billionaire Romance Series and is now the beginning of a new series! Read this new edition with bonus material, including a sneak peek of Book #2 in the Burke Billionaire Romance Series.
AVAILABLE IN LARGE PRINT!
Burke Billionaire Romance Series (Each book in this clean and wholesome series can be read as a stand alone)
#1 Hawaiian Masquerade
#2 The Billionaire's Stray Heart
#3 The Refugee's Billionaire
#4 Hawaii Ever After
Thank you for reading!
Hawaiian Masquerade is available in audio! Enjoy this sample