Book Thoughts by Rachelle
I had so much fun reading the Proper Romance story Promised! The character of Margaret Brinton is strong, no-nonsense, and has a clever wit. She is determined to make a match that will not involve the heart because hers has been broken once before. At a house party, Margaret is introduced to Lord Northam, a rake, and decides that he will do. Unfortunately, his cousin, Lord Williams, interferes with a surprise that Margaret could have never prepared for–an arranged marriage.
I absolutely love the inner dialogue, banter, and antics that Margaret employs to try to get out of a marriage to Lord Williams. As the two face-off, they find themselves learning more about each other and Margaret's heart is once again in danger.
There were so many fun characters and little plots twists in this romance. The setting was beautifully drawn with ties to the choices the characters make. I love a happy ending and this story doesn't disappoint, though the author makes sure it is well-earned. I think you'll love the way everything turns out!
Here's more about about the book:
Margaret Brinton keeps her promises, and the one she is most determined to keep is the promise to protect her heart…
Warwickshire, England, 1812
Fooled by love once before, Margaret vows never to be played the fool again. To keep her vow, she attends a notorious match-making party intent on securing the perfect marital match:  a union of convenience to someone who could never affect her heart. She discovers a man who exceeds all her hopes in the handsome and obliging rake, Mr. Northam.
There's only one problem. His meddling cousin, Lord Williams, won't leave Margaret alone. Condescending and high-handed, Lord Williams lectures and insults her. When she refuses to give heed to his counsel, he single-handedly ruins Margaret's chances for making a good match–to his cousin or anyone else. With no reason to remain at the party, Margaret returns home to discover her father has promised her hand in marriage–to Lord Williams.
Under no conditions will Margaret consent to marrying such an odious man. Yet as Lord Williams inserts himself into her everyday life, interrupting her family games and following her on morning walks, winning the good opinion of her siblings and proving himself intelligent and even kind, Margaret is forced to realize that Lord Williams is exactly the man she'd hoped to marry before she'd learned how much love hurt. When paths diverge and her time with Lord Williams ends, Margaret is faced with her ultimate choice: keep the promises that protect her or break free of them for one more chance at love. Either way, she fears her heart will lose.
Other books you may enjoy:
Visit Rachelle's Book Review Page to see all reviews HERE.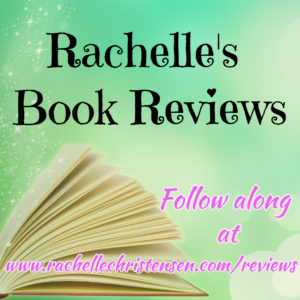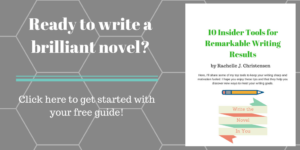 Follow Rachelle:
*Affiliate links used in post. All reviews shared are Rachelle's honest opinion.*

Don't miss a post!