Book Thoughts by Rachelle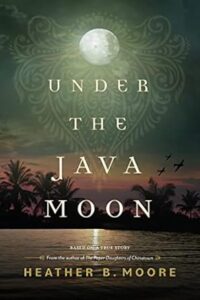 I love it when I read historical fiction and discover parts of history that I never knew happened. This book based on the Dutch East Indies or Indonesia is one such gem. Based on the true story of Rita, the narrative takes the reader inside WWII and the horrible conditions Dutch residents had to endure under Japanese rule on the islands.
Rita and her family endured heartache, abuse, and life-threatening conditions as they shared rooms in squalid conditions for years. All of the women and children were separated from the men and Rita's family didn't know if her father was alive. The narrative switches perspectives between Rita and her mother to George Vischer, Rita's father. He was alive and through a series of harrowing events also put into a prison camp.
Moore is an incredible writer and her skill at mining historical details to paint an accurate portrait of history is one of the reasons I try to read every book she writes. The characters are strong, vivid, and fully enmeshed in a setting that really did exist. At times the book was difficult to read because the conditions these poor prisoners had to endure was depressing. But their determination and grit was also inspiring and I feel that I've experienced something remarkable by being able to read about the Vischers and their life.
Here's more about the book:
Based on a true story, this gripping WWII novel captures the resilience, hope, and courage of a Dutch family who is separated during the war when the Japanese occupy the Dutch East Indies.
Java Island, 1941
Six-year-old Rita Vischer cowers in her family's dug-out bomb shelter, listening to the sirens and waiting for a bomb to fall. Her charmed life on Java—living with other Dutch families—had always been peaceful, but when Holland declares war on Japan and the Japanese army invades Indonesia, Rita's family is forced to relocate to a POW camp, and Rita must help care for her little brother, Georgie.
Mary Vischer is three months pregnant when she enters the Tjideng women's camp with thousands of other women and children. Her husband, George, is somewhere on the Java Sea with the Dutch Navy, so she must care alone for her young children, Rita and Georgie, and her frail mother-in-law. The brutal conditions of the overcrowded camp make starvation, malaria, and dysentery a grim reality. Mary must do everything she can to keep her family alive.
George Vischer survives the bombing of his minesweeper but feels little hope floating on a small dinghy in the Java Sea. Reaching the northern tip of the Thousand Islands would be a miracle. Focusing on of the love of his life, Mary, and his two children, he battles against the sea and merciless sun. He'll do whatever it takes to close the divide between him and his family, even if it means risking being captured by the Japanese.
Under the Java Moon highlights a little-known part of WWII history and the impact of war on Indonesia, its people, and the more than 100,000 Dutch men, women, and children who were funneled into prison camps and faced with the ultimate fight for survival.
Other books you may enjoy:
Visit Rachelle's Book Review Page to see all reviews HERE.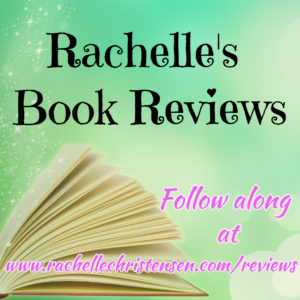 Grab these free tips from a bestselling and award-winning author HERE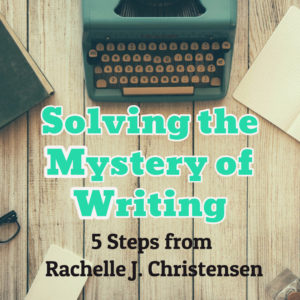 Follow Rachelle:
*Affiliate links used in post. All reviews shared are Rachelle's honest opinion.*