Book Thoughts by Rachelle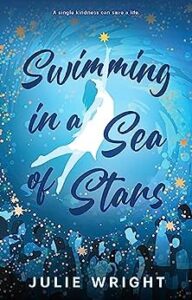 The Must-Read Novel About Suicide You Must Read
When I picked up Swimming in a Sea of Stars my daughter said, "Are you sure you want to read that one?" I said, "Yes, I love everything Julie Wright writes!" But I knew where her hesitation came from. This book is about a suicide attempt and as a survivor of suicide I was well aware that it might be difficult for me to read. I'm so glad that I mustered the courage to read it. Julie Wright has crafted a beautiful, original story that touches the heart, inspires the mind, and moves us to understand this devastating issue that is not going away just because we try to ignore it.
I devoured this book. I cried. I highlighted passages. I felt like Julie Wright had peeked inside my soul and understood the pain I feel because my husband died by suicide. I imagine that every person reading this book will have a different experience, but for sure they will experience something that will change the way they see the world. I also imagine that in a couple years when I read this book again I will cry in different parts and feel my heart warmed in others.
I sobbed over this line from the book:
"That was the thing I realized when it was almost too late. If I had succeeded, it wouldn't have just been something I did to myself. It would also have been something I did to everyone who cared about me."
Suicide is a problem that happens because of mental illness and we need to talk about it. Read this book, share this book, talk about this book, pass this book along. Please. Let's give people the words they don't know how to speak or understand–they are written here by Julie Wright for all of us.
Here's more about the book:
Journal entry: Heading to school. I know what everyone will say. There goes the girl who tried to kill herself.
Addison is no stranger to feeling stressed, insecure, and sad. Her therapist recommended she keep a journal to help her understand those feelings better, which she really needs today. It's her first day back to school, several weeks after she survived her suicide attempt. She knows there are rumors about why she did it: A lousy home life? Bullying? Heartbreak? None of them are true, but it doesn't matter because Addison still feels like she's drowning. She still holds secrets she's not ready to share.
During the school day, Addison encounters four other students struggling with their own secrets:
Booker is anxious about seeing Addison. They were sort of a couple until he tried to kiss her. She fled and then tried to end her life. Those two things couldn't be related, could they?
Celia feels trapped by her mother's abusive boyfriend. She can guess why Addison did what she did.
Damion is TikTok-famous and thinks befriending Addison could boost his followers. But what no one knows is he needs the world to remember him since his sick mom doesn't anymore.
Avery is considered a loner and doesn't know Addison, but they have neighboring lockers. With Avery's older brother in jail for dealing drugs, Avery is desperate for meaningful human connection.
Swimming in a Sea of Stars is a poignant and gripping novel about how we're all interconnected, like the stars in the night sky that form constellations and map out the universe, and if even one star goes missing, the effect is profound.
Other books you may enjoy:
Visit Rachelle's Book Review Page to see all reviews HERE.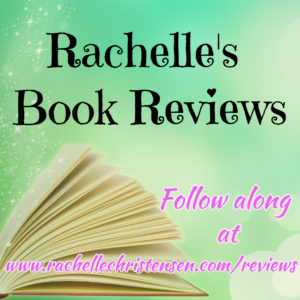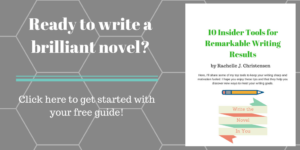 Follow Rachelle:
*Affiliate links used in post. All reviews shared are Rachelle's honest opinion.*