Book Thoughts by Rachelle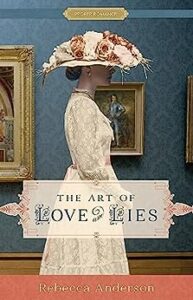 A dash of humor, intrigue, and history in this romance
The Art of Love and Lies was a unique read set in Manchester, England 1857. The premise is that Rosanna Hawkins paints forgeries which are called "parlor versions" of classic masterpieces. This was a common practice at the time with a lot of unscrupulous sellers taking advantage of unsuspecting buyers. Rosanna gets tangled in the web of illusion she has created with her recreations.
When she meets Inspector Martin Harrison, an unlikely friendship begins that adds a layer of intrigue to this clean Proper Romance.
I enjoyed the playful banter between Rosanna and Martin and the way their games at the art gallery turned into something so much more. I liked the layer of mystery and intrigue added to the storyline that sprinkled this romance with a dusting of suspense. I also enjoyed the true to life connection of what actually happened at the Art Treasures Exhibition. It's always fun to learn about history while enjoying a great read.
Here's more about the book:
Manchester, England, 1857
Rosanna Hawkins is one of Manchester's finest artists, even though no one knows her name. She reproduces "parlor versions" of classic masterpieces with near-perfect precision, which her employer then sells to the emerging upper-middle class families.
When the largest art exhibition ever to be held in England opens in Manchester, Rosanna is excited to visit. She meets the handsome Inspector Martin Harrison, who is head of security, and is immediately intrigued by his charm, confidence, and portrait-worthy good looks. The two spend many a flirtatious afternoon exploring the exhibition hall, discussing art, and sharing their secret hopes. Rosanna dreams of painting something original and meaningful, and Martin hopes to one day shed the shadow of his father's notorious past.
But when they discover the theft of some of the paintings—and all the evidence points to Rosanna—she must convince Inspector Harrison she is innocent and proposes a plan to capture the real art thief.
It is a daring race to catch the criminal before he disappears with the most priceless piece in the collection—Michaelangelo's The Manchester Madonna. If Rosanna and Inspector Harrison fail, not only will the painting be lost forever but so will their chance to paint their own happily ever after.
Other books you may enjoy:
Visit Rachelle's Book Review Page to see all reviews HERE.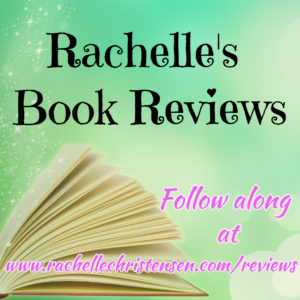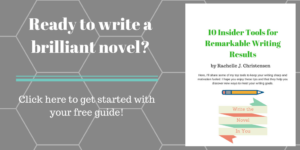 Follow Rachelle:
*Affiliate links used in post. All reviews shared are Rachelle's honest opinion.*