Book Thoughts by Rachelle
I love it when I meet new authors! And even more when I get to introduce great reads to you! I actually met Krista Jensen several years ago but this is the first book of hers I've read and I have to say, it was fantastic! What a great story, with a unique setting and characters with depth and emotion that kept me turning the pages late into the night.
I love it when writers are able to pull me as a reader into the setting with all kinds of cool facts, ideas, setting descriptions, etc. but in a way that it doesn't feel  like the author is telling me. In Kisses in the Rain, Jensen does an excellent job of letting her characters show all of the important details. Just for fun, did you know that if you wash your hands with salt and soap, you can get rid of the garlic smell? Well, I learned that fact and tried it out from this book because there is a mighty fine chef cooking up all sorts of great dishes, romance, and more in this book.
Kisses in the Rain is a clean read with religious characters and is appropriate for any audience. I'm looking forward to reading more from Krista Lynne Jensen.
Here's more about the book:
Georgie Tate is a survivor. She's survived an abusive relationship. She's survived the car accident that took the life of her controlling fiancé. Now she just needs to survive the memories that haunt her. Escaping to her aunts' cozy home on a tiny island outside of Seattle, Georgie finds just the change of pace she needs to pick up the pieces of her life. Taking a job at a local seafood restaurant is the first step in reclaiming her sense of self, but she is completely unprepared for the battle that awaits her there.
Jace Lowe has loved and lost, and he's determined that it will never happen again. Hardened by heartbreak, he stays focused on his work as sous chef at one of the island's top seafood restaurants. When beautiful Georgie takes her place on the restaurant's staff, Jace is resolved to keep her at arm's length, and his downright rudeness her first week goes a long way in achieving that goal. Georgie, on the other hand, doesn't want anything to do with Jace anyway and prickles against his abrasive behavior. As the combative pair comes together on a joint project for the restaurant, they find their distaste for one another dwindling. The connection is undeniable—and it terrifies them both. Can two people jaded by the past be softened by the promise of once-in-a-lifetime love, or is this just another recipe for disaster?
Other books you may enjoy:
Visit Rachelle's Book Review Page to see all reviews HERE.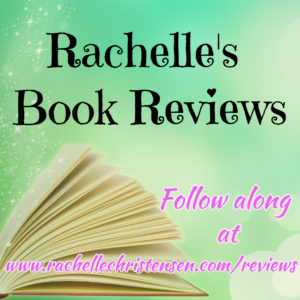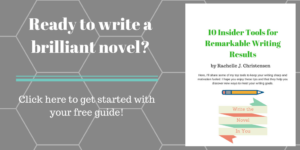 Follow Rachelle:
*Affiliate links used in all posts. All reviews shared are Rachelle's honest opinion.