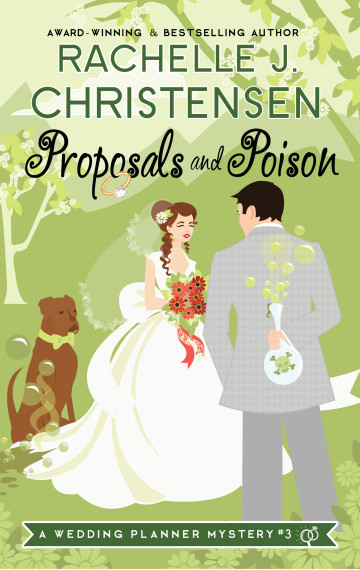 Publisher:

Peachwood Press

Available in:

eBook, Paperback, Audiobook, Large Print

ISBN:

B01BTCO5Q2

Published:

April 12, 2016
ebook Available Here
Audiobook Available Here
Print Availabe Here
Love can be a very dangerous thing.
At least it seems that way to Adri Pyper, the premier wedding planner in Sun Valley, Idaho. When one of her clients dies mysteriously, Adri takes the advice of the local detective and swears she will stay out of the investigation . . . this time. Luke Stetson's involvement in the case, along with the possibility of a kiss between the two, should be enough incentive to keep Adri out of trouble. But when a dog-themed wedding is almost ruined by a suspect, Adri and her assistant, Lorea, are thrust into private eye mode. When poison enters the picture, even a reluctant sleuth can't steer clear of danger.
AVAILABLE IN LARGE PRINT!
The Wedding Planner Mystery Series (Each book in this clean and wholesome series can be read as a stand alone)
#1 Diamond Rings are Deadly Things
#2 Veils and Vengeance
#3 Proposals and Poison
Thank you for reading!
Listen to a sample of the audio book: