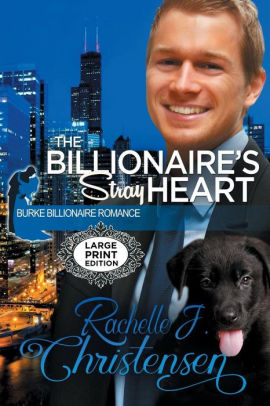 Publisher:

Peachwood Press

Edition:

Large Print Edition

Available in:

Paperback

ISBN:

978-1949319019

Published:

June 18, 2018
Amazon
Barnes and Noble
Alibris
Jordan Burke, billionaire owner of Burke Enterprises doesn't have time to date. His sister thinks it's time for him to find love and sets him up with her best friend, but Jordan can't leave his work behind. After the disastrous date, a stray puppy saves his life, and Jordan meets a woman who makes him rethink his priorities.
Madison is attracted to Jordan from their first meeting but wary of his billionaire status. Despite her fears, she can't ignore the pounding of her heart and the sparks flying between them or the tender way Jordan has with his new puppy.
Jordan starts to change his life to make room for the woman he loves, but when a business opportunity comes his way, will he be able to keep his resolve or will his heart stray again?