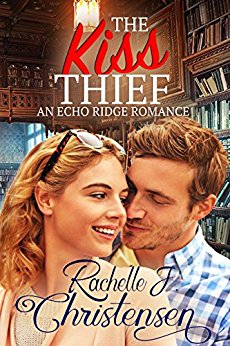 Publisher:

Peachwood Press

Edition:

Second

Available in:

ebook, Paperback, Audiobook

ISBN:

B0745TSXGC

Published:

July 22, 2017
ebook Available Here
Audiobook Available Here
Print Availabe Here
As the head librarian of the Echo Ridge Library, Britta Klein thrives on order and categorization. Unfortunately, the old church-turned-library is in desperate need of a renovation. The Harvest Hurrah fundraiser seems to be the answer, but plans keep going awry. With help from Milo Geissler, accomplished musician, piano tuner, and kiss thief, each catastrophe is narrowly avoided. When Milo goes to great lengths to help Britta find a key classic book, she begins to wonder if there is more to life than books and order. Can she allow this man who speaks the language of music to tune her heart to a new song?
For behind-the-scenes fun, visit Rachelle's Instagram HERE.
Echo Ridge Romance Singles (Each book in this clean and wholesome series can be read as a stand alone)
#1 Hope for Christmas
#2 The Kiss Thief
#3 The Princess Bride of Riodan
#4 Coming Home to Love
#5 Her Guy Next Door Fake Fiancé
Thank you for reading!