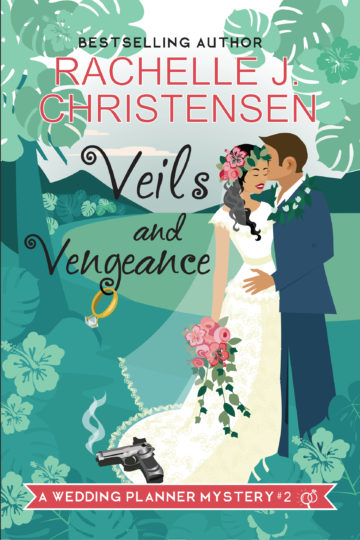 Publisher:

Peachwood Press

Available in:

ebook, Paperback, Audiobook, Audio CD

ISBN:

B00ZPVXF2Y

Published:

July 7, 2015
ebook Available Here
Audiobook Available Here
Print Availabe Here
When wedding planner Adrielle Pyper orchestrates a destination ceremony in Hawaii, she's prepared for anything—except murder.
After the trauma of her last event, the beautiful isle of Kauai is the perfect place for Adri to unwind and do what she does best – plan. She even lets herself indulge in the attention of the groom's handsome brother. But just when everything seems to be perfect, an afternoon snorkeling trip turns deadly when Adri discovers the body of a young woman.
Shaken, but unable to let go, Adri's sleuthing leads her into more danger than she bargained for. When a number of "accidents" threaten her own life, it soon becomes apparent that someone will do anything to keep Adri from interfering with their vengeance.
AVAILABLE IN LARGE PRINT!
The Wedding Planner Mystery Series (Each book in this clean and wholesome series can be read as a stand alone)
#1 Diamond Rings are Deadly Things
#2 Veils and Vengeance
#3 Proposals and Poison
Thank you for reading!
For great craft tips, visit Adri's website, www.mashedpotatoesandcrafts.com.
Listen to a sample of the audio book: