For Writers:
What inspires you to write? Some authors need to be in a certain room, have a favorite snack, or listen to music. Author G.G. Vandagriff was kind enough to do a guest post about how music influences her and her writing. Enjoy!
My Soundtrack by G.G. Vandagriff
Right next to my love of writing is my love of music. In fact, as I look at my novels, I find that music is inescapably woven through them. I take my literary cues from the music I listen to.
Tchaikovsky's Violin Concerto in D Major was the inspiration behind my women's fiction: Pieces of Paris. My heroine, Annalisse, is stuck in the Missouri Ozarks with her Quixotic husband who thinks he has found the Garden of Eden. However, she grew up on a farm and knows that a farm is just a farm. She is overcome by PTSD and finds herself immersed in flashbacks of another life her husband knows nothing about. Before that life ended tragically (thus causing her to bury the memories deeply), she was a concert pianist (Rachmaninoff's Second Piano Concerto and Chopin's etudes figure here). More importantly, she was passionately in love with a brilliant violinist consumed by Tchaikovsky. In creating that character, I also became consumed—both with him and with that amazingly complex composition. I played it as I wrote, and Jules became one of my most memorable characters. The concerto is vastly yearning, longing for resolution. Jules's character development traced the concerto's. In the same way, as I wrote this book during my twenty-five year apprenticeship, I was yearning for the completion that only writing could give me. I was stretching, as the violinist stretches in this composition. It was plainly the soundtrack for my literary life.
In another book, The Only Way to Paradise, a tale of four women who find hope and healing in Italy, two of my "crazy ladies" are violinists. Arthritis has stricken Georgia, ending her career as a violin sensation. The Mendelssohn Violin Concerto was her signature piece, and she played it "like silk." As I wrote of Georgia and her memories, I played the concerto as my "soundtrack." When she thinks she wants to end her life, she hears through her window in Florence, the sound of the Dvorak violin concerto played by an anonymous virtuoso. The Slavic melody of the music echoes her mood, but saves her life. The violinist turns out to be one of her companions, whom she undertakes to mentor.
When I was writing the penultimate love scene in my Regency romance, Miss Braithwaite's Secret, music inspired me. To put me in a sweepingly romantic mood, I put Pandora on Giacomo Puccini, my favorite composer of opera. It worked! Anyway, I think so. You will have to judge for yourself and read the book!
It is one of life's great ironies that I understand music, but cannot play a note, nor even read it! However, I cannot live without it.
Visit Rachelle's For Writers Page to find more resources HERE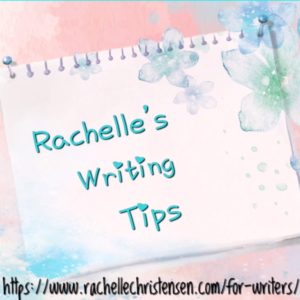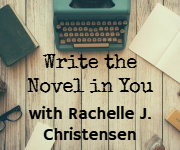 Follow Rachelle: