For Writers:
Today I'm excited to feature one of my favorite authors, Angela Morrison. She has a wonderful thought to share!
It's been almost 17 years that Michael, my scuba-diving hero in Taken by Storm, escaped from the "what ifs" swirling in my brain and swam onto my page.
I still remember the awe I felt when I looked down at the words and realized they weren't mine. They were his.
Between my brain, hand, a piece of paper, and a little ink, I'd created something new. Like any first-time mom cradling her newborn, I filled with joy, excitement, love, and gratitude. The voice on my page was a gift.
And, like an untried mother naive to the demands of a new baby, I didn't know how many nights that voice would wake me up at 2 a.m. I didn't know it would take years of hard work to get it to walk on its own two legs. And more years of heart-ache, patience, continued effort, and miracles to find someone who believed enough in my creation to want to share it with the world.
I didn't know how much it would change my life.
I didn't know how much joy I'd find in the journey.
I didn't know the wonder of an email from a reader.
There is nothing more joyful–or miraculous–than a child's birth. New-sent from heaven. A precious partnership with the Father of us all. I find tremendous joy in those wondrous, electric moments when that partnership blesses my own, humble efforts to create. When I finish a project, I long to feel it again.
My thought for you today is dance and sing and enjoy the creations in your life–be they babies or books, poems or cantatas. Smile on them today. Take joy.
Visit Rachelle's For Writers Page to find more resources HERE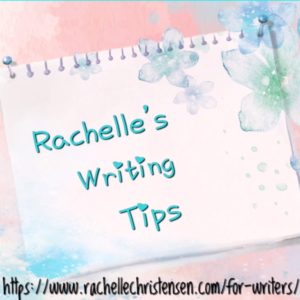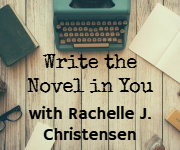 Follow Rachelle: