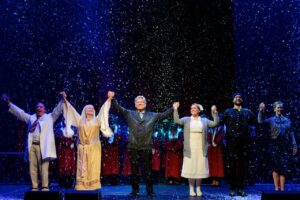 I am so thrilled that
The Forgotten Carols
is coming to my neighborhood! I first saw this show 20 years ago and have loved the music and story ever since. I own the CD and the music book for piano and enjoy the carols every Christmas season. This year I'm delighted that I get to go to
The Forgotten Carols
with my husband. I attended the past two years with my daughters and loved introducing this mainstay of Christmas to them. We loved the new songs that Michael McLean added and I can't wait to hear them again! If you're looking for a way to make your holidays a little more special, check out
The Forgotten Carols
.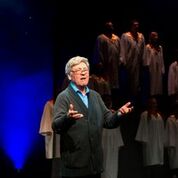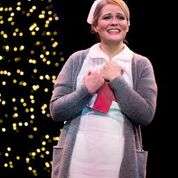 Here's more about the show:
This season, we invite you to join us for this beautifully re-imagined telling of Michael McLean's holiday tradition
THE FORGOTTEN CAROLS
. Touring since 1991, this timeless Christmas tradition brings to life the story of Constance Louise Chamberlain, a nurse who hasn't laughed or cried in over 30 years. But that all changes when she meets, and cares for, a homeless man with dementia (Uncle John, as he likes to be called) who insists he's been alive for over two thousand years. Uncle John recounts the story of Christ's birth through these Forgotten Carols sung from the perspective of his "friends" the Inn Keeper, a Shepherd, Handel and others, taking Connie Lou on a life-altering journey. As Uncle John struggles to remember all the reasons why he feels compelled to share these unknown carols with his nurse, she discovers what her heart has forgotten about the true power and meaning of Christmas!
Giveaway (a family four pack of tickets):
a Rafflecopter giveaway
Follow Rachelle: