Book Thoughts by Rachelle
Recently I've discovered the art of oil painting. I know that oil paints has been around for an absolute age because it's one of the oldest artist mediums in the world. That's part of the reason I've been so interested in it, how cool would it be to learn a skill that humans have been perfecting for thousands of years? It only took wanting to learn for about 15 years before I finally enrolled in an oil painting class! I've loved learning about this beautiful form of art so when I saw this book, Daily Painting: Paint Small and Often To Become a More Creative, Productive, and Successful Artist
by Carol Marine, I couldn't resist!
This book is excellent because Carol writes in such an approachable, honest way. She made me feel that I could progress no matter what level of painter I was currently. After reading the first section of Daily Painting, I pulled out the last painting I'd been working on in my oil painting class and hadn't finished–and I completed it! It's only my second painting so yes, I could have kept working on it, but it brings me joy and it was better for me to move onto the next painting. I'm much more encouraged about the possibilities now! Especially when I think about just letting go and thinking of all the possible mediums one can actually paint with, for example, I've somewhat been looking into the crafting of diamond painting, in which you place little different colored rhinestones to create a piece. Once I've completed a few other oil paintings I may think about getting a diamond painting package to see how it turns out. At worst I could try again, or I could begin framing a diamond painting that might turn out well!
This book has all the details that any artist might need from supplies to technique to motivation to BE an artist and do the work that creates joy. I love all of the examples from other artists included in the book as well as testimonials and stories about what Daily Painting has done to revolutionize their talent and career.
The format is excellent and I'm certain that I'll continue to study this book because there are so many excellent ideas to incorporate into my art.
If you've always wanted to learn more about painting whether it's oil or watercolor, or any medium, you should check out this book. Because I'm a writer, so much of Carol's tips resonated with me, especially when she talked about how it takes at least 10,000 hours of practice to become an expert in something. She talks about how we must practice to get better and just like we wouldn't expect to be able to sit down and just play a concerto on the piano, we can't expect our first tries to be perfect in painting.
I love the feeling that she exudes to be forgiving and accepting of your efforts as you work toward your goals. This book is definitely a keeper!
Here's more about the book:


A unique system for jump-starting artistic creativity, encouraging experimentation and growth, and increasing sales for artists of all levels, from novices to professionals.Have you landed in a frustrating rut? Are you having trouble selling paintings in galleries, getting bogged down by projects you can't seem to finish or abandon, or finding excuses to avoid working in the studio? Author Carol Marine knows exactly how you feel-she herself suffered from painter's block, until she discovered "daily painting." The idea is simple: do art (usually small) often (how often is up to you), and if you'd like, post and sell it online. Soon you'll find that your block dissolves and you're painting work you love-and more of it than you ever thought possible!With her encouraging tone and useful exercises, Marine teaches you to:
-Master composition and value
-Become confident in any medium including oil painting, acrylic painting, watercolors, and other media
-Choose subjects wisely
-Stay fresh and loose
-Photograph, post, and sell your art online
-Become connected to the growing movement of daily painters around the world
Other books you may enjoy:
Visit Rachelle's Book Review Page to see all reviews HERE.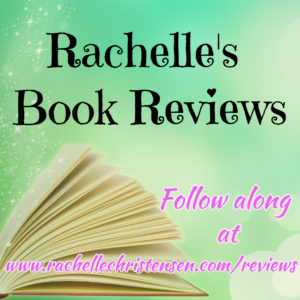 Grab these free tips from a bestselling and award-winning author HERE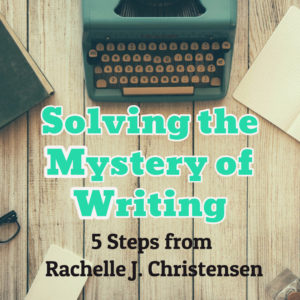 Follow Rachelle:
*Affiliate links used in post. All reviews shared are Rachelle's honest opinion.*