Book Thoughts by Rachelle
I have loved cooking ever since I was a little girl. At the time, I remember my mom saying that she hated cooking and I couldn't imagine it. She said, "Wait, until you have a family and you'll understand."
I understand now. As a mother of five little kids, it feels like all I do is fix stuff to eat, which then makes a mess, we clean up, and then start over. Luckily, my amazing husband likes to do dishes, or else I would've given up a long time ago. But I digress, I'm here to share a new cookbook with you.


I reviewed Diana Keuilian's first Recipe Hacker cookbook and I learned a lot from it. My family is dairy-free and some of us are also gluten-free so I treasure cookbooks like these which have taught me how to adapt pretty much any recipe I'd like to make for my family.
In her new book, The Recipe Hacker Confidential, Keuilian delves even deeper into how to prepare healthy recipes. I love Keuilian's insight and creative tips, such as the Lazy Man's Double Broiler–genius!
I'm lucky enough now to have a daughter who loves to cook, so one of the first recipes she tried was the vanilla pudding. That's something we never have because of dairy, so my kids thought it was a real treat! And I can share that these recipes are easy enough that an eleven-year-old can have success on the first try.
My cookbook is marked up with all the recipes we want to make and I'm feeling very encouraged about the positive approach to food that Diana teaches. This cookbook is a must for anyone with food allergies and for those who'd like to eat healthier and lose weight.
Here's more about the book:
In today's era of rampant food allergies, gluten-free popularity, and the rise of paleo eating, putting together a meal that will satisfy everyone at your table is easier said than done. With Diana Keuilian's unique approach for "hacking" recipes, however, you'll learn how to easily recreate beloved, traditional comfort foods without the grains, gluten, dairy, soy, or cane sugar.
The long-awaited follow-up to 
The Recipe Hacker
, 
The Recipe Hacker Confidential
 is bursting with more than 100 new recipes and stunning photos that will tantalize your taste buds while trimming your waist, with lighter versions of your favorite recipes such as:
– Breakfast Pizza, Sweet Potato Mini Muffins
– Butternut Squash Spaghetti
– Easy Teriyaki Chicken, Maple Bacon-Wrapped Salmon
– Real Healthy Snickers Bars
– Cookie Dough Bonbons
Keuilian spills all her secrets on how to hack these recipes—and many more—while preserving the flavor, presentation, and enjoyability of each sumptuous dish. She also shares stories and musings throughout the book that will inspire, encourage, motivate, and propel you toward weight loss, better health, and culinary happiness.
Other books you may enjoy:
Visit Rachelle's Book Review Page to see all reviews HERE.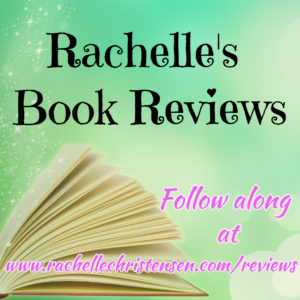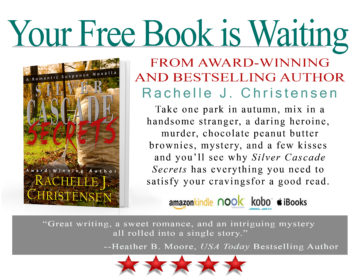 Follow Rachelle:
*Affiliate links used in post. All reviews shared are Rachelle's honest opinion.*

Don't miss a post! Subscribe to Rachelle's Blog.