For Writers
Does anyone else feel nostalgia? I love thinking back on different times of my life, but especially when I was a young mom. I'm so thankful to be a mother, first and foremost, and I'm so grateful that my family allows for me to also build my writing career. I'm also lucky that I can be home with my family while I write. What a great deal!
Years ago, on Mother's Day in fact, I had these thoughts.
Sunday morning was beautiful. I didn't sleep in because my baby needed to eat his breakfast, but the birds were singing and the sun was coming over the mountains with such a gorgeous effect that I didn't mind. I went outside and listened to them while I held my baby and thought how grateful I am to be a mother of three beautiful children. It still seems so amazing to me because I remember a time when I feared that I would not be able to have children.
I suffered from miscarriages and infertility and remember the period in my life filled with yearning for a child. I guess that's why yesterday was so wonderful for me. I feel such gratitude that after my long years of trial (which in retrospect don't seem like the eternity they felt at the time) the Lord has granted me such blessings as my two daughters and my baby boy. I love my children so much and my life is so different and wonderful because of them.
I don't get eight hours of sleep a night, I never eat a meal uninterrupted, I clean up poop on a daily basis, my nerves are often frazzled from someone teasing and the other one screaming, I have stretch marks and I'm getting some wrinkles, if you can't find me I'm probably in the laundry dungeon, and if I can take a shower without someone peeking at me it's a lucky day…but
I wouldn't want it any other way because nothing compares to snuggling with a baby, singing with a six-year old, and laughing with a three-year old. I get unlimited hugs and kisses every day, get told "I love you" dozens of times, receive one of a kind artwork and beautiful dandelion bouquets, and although this stage won't last forever, I know that right now I am the sunshine in my children's world.
I'm glad I had a chance to write that down, so I can come back and read it again and again to remind me what is most important. Yes, writing is a deep love of mine, but so is my family and it's all about priorities and remembering to be appreciative of what you have.
Visit Rachelle's For Writers Page to find more resources HERE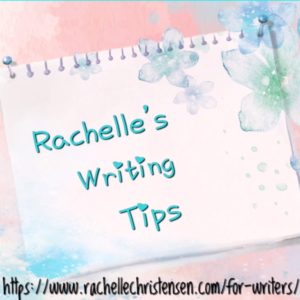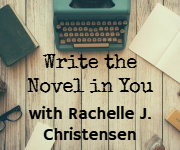 Follow Rachelle: