Book Thoughts by Rachelle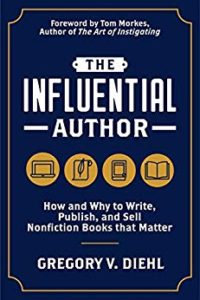 I was intrigued by the title of this book, especially the subtitle: How and Why to Write, Publish, and Sell Nonfiction Books that Matter. I have several stories brewing inside that I wasn't certain how to get on paper. I'm happy to share that I now have a veritable book of authority on how to get those stories out of my head and into book format.
The book is written in 6 parts that cover everything from conception to creation and promotion. Diehl has done an excellent job of defining terms and aspects of publishing and writing that make it easy to understand what writing a nonfiction book entails. There is the creation part and then there is understanding the publishing aspect as well. Diehl even dives into the Amazon ad platform, though that part of the book will be specifically outdated as Amazon continues to change, it still lends a general understanding.
I appreciate the look forward to what comes after writing a book, the idea of an author's life or life publishing your own works, and continuing to create.
I love the dedication of the book–it is another testament to the encouragement Diehl offers readers. There is also a wonderful index and a section of resources included in the book.
At just over 400 pages, this book is a wealth of information. I'm grateful to have a copy that I can continue to highlight and glean from as I explore the nonfiction books inside of me. If you're thinking about writing any type of nonfiction, I recommend reading this book and enjoying the journey of learning!
Here's more about the book:
"(Diehl) delivers a practical and encouraging guide to self-publishing nonfiction… Though lengthy, Diehl's book can be quickly read and is crammed with practical ideas that readers will want to highlight and refer back to when they endeavor to write their own book."
Publisher's Weekly
By combining his experience as an educator and entrepreneur, author Gregory V. Diehl teaches passionate thinkers how to turn unique messages into profitable books—without sacrificing royalties or creative control to a publisher.
With in-depth advice about all stages of book creation, publication, and marketing, The Influential Author takes a uniquely grounded and intellectual approach to nonfiction self-publishing. Unlike self-publishing guides that promise to teach you how to write a bestselling book quickly and easily, Diehl's book actually walks you through the complex details of planning, writing, editing, and promoting your work at the standards of traditional publishing.
Whether you are an experienced writer or have just started thinking about how to write a nonfiction book, The Influential Author will teach you about:
• Combining your passions and experience with reader demand to decide what book to write.
• Organizing your knowledge into sections and chapters for maximum comprehension and flow.
• Refining your book with feedback from editors, proofreaders, beta readers, and market testing.
• Choosing a title, subtitle, description, and cover design that capture your message and create sales.
• Pricing and promoting each format of your book (digital, print, and audio) for maximum readership and revenue.
• Enjoying lifelong passive income, influence, and meaning from your book's success.
Publishing a book could be one of the most important things you ever do. Read The Influential Author to begin your path to writing nonfiction books that matter.
Other books you may enjoy:
Visit Rachelle's Book Review Page to see all reviews HERE.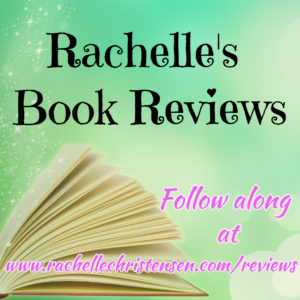 Grab these free tips from a bestselling and award-winning author HERE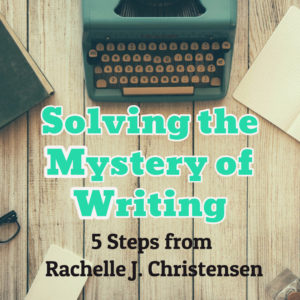 Follow Rachelle:
*Affiliate links used in post. All reviews shared are Rachelle's honest opinion.*

Don't miss a post! Subscribe to Rachelle's Blog.