Article for Writers:
The talented writer, Angela Morrison, has written a guest post on a fabulous topic that I'm excited to share with you. Read on:
Jane Yolen tells writers that if their stories lack "that bit of inner truth" their fiction will be like "rags on a stick masquerading as a living thing ("Touch Magic," in Literature of Childhood, p. 24). When I tried to take Yolen's advice, making Leesie, a faithful LDS farm girl the heroine of TAKEN BY STORM, I found myself making huge errors that wrecked my story. I didn't want rags on a stick, but I didn't want to be accused of proselytizing or didacticism, either. When I tried to write about my inner truth for a broad audience that didn't necessarily share those beliefs,
I struggled so much that I devoted my MFA critical thesis to researching how other authors created award-winning fiction from their inner truths. 
I found loads and loads of great material, but I boiled it down to looking at Katherine Paterson (Bridge to Terebithia, Jacob have I Loved), who spent her formative childhood years as a missionary's daughter in China, is married to a Presbyterian minister, and has advanced degrees in divinity. She won the Newberry twice and so many other awards I lose track. And I love her novels. If you haven't read Of Nightingales that Weep, put it on your TBR right away. Her first publications were for Sunday School curriculum. Her example and advice proved invaluable.
She made the issue of didacticism easy to understand. Katherine explains that story has always been an effective way to teach religious doctrine. Parables–modern and ancient–are masterful tools. But, stories designed to teach a certain principle will have little to say outside a writer's faith community. If you want to write to a broader audience, you need to approach your work differently. She says that if we start with the ANSWERS, we're writing propaganda. Paterson doesn't condemn propaganda–it has its place–but if you want to write fiction, you must begin what QUESTIONS. (See "The Spiritual Reading Life of Children," US Catholic, April 2001 and Terebithia,com, "Questions" 2.)
ANSWERS equal propaganda. QUESTIONS yield fiction.
I learned to eradicate from my brain statements like,
"I'm writing this book for . .  . ,"
"My novel will show . . . ,"
"The message I want this book to impart is . . . " or
"The theme of my books is . . . "
Sam Goldwyn quipped messages are for telegrams–and we could add, Sunday School lessons. This was a big challenge because I've spent my life devoted to and blessed by the ANSWERS my inner truth is built on.
I learned to replace ANSWERS with QUESTIONS.
"What would happen next?"
"How would he feel if that happened?"
"Then what would she do?"
Using story questions revolutionized how I write. They freed me to give Leesie flaws and allow her to make lots of mistakes. They helped me dig deep into her emotional world and follow her and Michael rather than dictate to them. They helped me balance how much religious detail and experience I needed to include to effectively illustrate Leesie's story. They led me to writing as authentically and honestly as I could about truths that are precious, even sacred, to me.
Katherine Paterson taught me not to settle for creating effective propaganda. She inspired me to reach for fiction that functions as art. I want to leave you with one of my favorite Paterson quotes:
"Are you afraid that deep down inside you are really shallow? That when you take that dark voyage deep within yourself, you will find no treasure to share? Trust me. There is. Don't let your fear stop you. . . .  Like a child, pour out what is inside you, not listening to anything but the stream of life within you." ("The Journey Inward," The Writer,  August 1995.)
See why I love her so much? Your inner truth–whatever form or shape it takes–is not rags on a stick. It's a rich treasure that will invest your stories with power to move and touch people in ways propaganda can't come close to.
Visit Rachelle's For Writers Page to find more resources HERE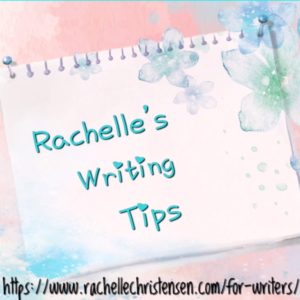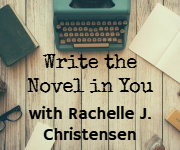 Follow Rachelle:

Don't miss a post! Subscribe to Rachelle's Blog.