Brand New Burke Billionaire Romance!
After a weekend of craziness with trying to get my newest release published, Hawaii Ever After is now available! If you preordered a copy and didn't see my Facebook post or receive my newsletter, just know that you can get your copy HERE.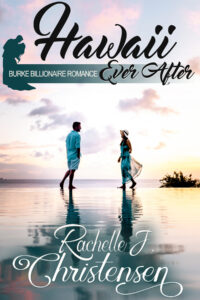 A ballet dancer at the end of her career.
A handsome Hawaiian who chops coconuts for a living.
Their two worlds collide with a smoldering kiss, but is the chemistry enough to overlook their differences?
Gracie Cardulo has performed for the New York ballet for over a decade, but her body can't keep up with the rigorous demands of dance anymore. She arrives on the isle of Kauai for her billionaire best friend's wedding to consider new job options and ends up dancing with the best man, Pika Sepe. The entire island is filled with romance when she's with the handsome Hawaiian, but can she truly be happy without dance?
Pika has always worked a blue-collar job and most of the time barely makes ends meet. When Gracie dances into his life, she inspires him to go after his dreams of taking tourists on island adventures. In between deep-sea fishing, sweet kisses, and hikes along the Na' pali coast, Gracie and Pika each find something they were missing.
When Pika's ex-girlfriend stirs up trouble, Pika and Gracie must dig deep to find out if their love is meant to be. Can they hold together when people keep trying to pull them apart? Will their love last beyond the beautiful island sunset, or fade into the deep waters of doubt?
♥This novel is Book #4 in the Burke Billionaire Romance Series and includes a bonus sneak peek of one of my books! Books can be read in any order.
Thank you for reading!
Books in the Burke Billionaire Romance Series♥
#1 Hawaiian Masquerade
#2 The Billionaire's Stray Heart
#3 The Refugee's Billionaire
#4 Hawaii Ever After

BOOK PROMOS AND DEALS
Follow Rachelle: