Book Thoughts by Rachelle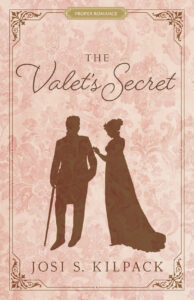 I love Josi Kilpack's writing so much that I skimmed the back cover blurb and dove right in, which is why I didn't realize that this was a Regency Cinderella story with a twist until near the end! What a wonderful surprise!
I adored the characters of Rebecca of the common class and Kenneth, the heir to an earldom. It was refreshing to read about a middle-aged couple with a second-chance romance. Josi starts the novel with a sizzling kiss that creates a fire of problems for the characters. There is definite attraction, but how can a would-be earl and a housemaid ever be together? It doesn't seem possible in Regency England, but you can hold onto the hope of the classic Cinderella story and keep reading. And then you will be delightfully entertained as the story unfolds, twists, and turns, and of course delivers a few more fantastic kisses.
I highly recommend this clean, proper romance and I've already loaned it to my teenage daughter. Don't miss this one!
Here's more about the book:
A passionate kiss from a handsome valet becomes a Regency Cinderella story when he is revealed to be the heir to the earldom.
York, England, 1819
As a once happily married woman, Rebecca Parker had a good life, but now widowed, working for a living, and her only child grown, she feels invisible, tired, and lonely. That is until the day a valet speeding by on a horse nearly runs her off the road. Mr. Malcolm Henry is apologetic, gentle, and handsome. She's instantly drawn to him, which is why, rather than stopping him from kissing her, she kisses him back, reigniting a nearly forgotten passion. But love at first sight only happens in fairy tales―never to an ordinary woman like her.
She sees Mr. Henry again and feels the possibilities growing until, while working in the kitchens during a dinner party, she sees the valet she kissed sitting at the right hand of the baroness. Mr. Henry is not the earl's valet; he is the heir to the earldom―Kenneth Winterton.
Heartbroken, angry, and betrayed, Rebecca does not trust Lord Winterton and refuses to accept his apology. But when Lord Winterton proves he is as kind and gentle as "Mr. Henry" was, she finds herself willing to give him a second chance. But will he take a chance on her? He needs a wife to help him in his place in society, and nothing about Rebecca s life does that . . . except how he feels when she is with him.
Trust, love, loneliness, and passion collide in this story about a man who will risk it all to fight for the woman he loves and a woman who does not believe in fairy tales―until she finds herself living in one.
Other books you may enjoy:
Visit Rachelle's Book Review Page to see all reviews HERE.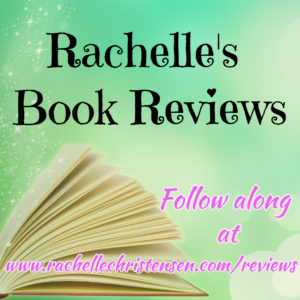 Grab these free tips from a bestselling and award-winning author HERE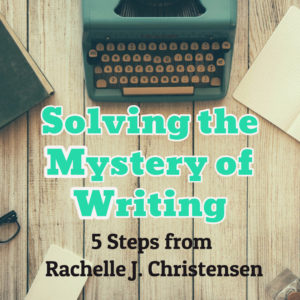 Follow Rachelle:
*Affiliate links used in post. All reviews shared are Rachelle's honest opinion.*