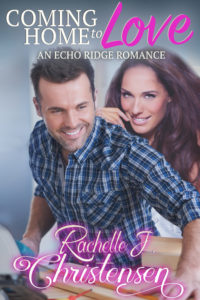 I'm so excited to introduce the release of Coming Home to Love, which is the 4th book in the Echo Ridge Romance series. You can buy the book on Amazon for only $0.99 from May 2nd-6th, or get it for FREE on Kindle Unlimited.
Here's more about the book:
A second chance at love…
When Laney Richins left Echo Ridge, New York eight years ago, she vowed she'd never return, but life had other plans. Those plans included her cute little boy and a divorce, so Laney moved back home and started over. Working in the flower shop seems like the perfect plan until Billy Redford, the man she should have married shows up. Billy Redford's heart was broken when his high school sweetheart turned her back on him and fled Echo Ridge for the big city lights. Running into Laney in Echo Ridge now brings up past feelings he thought were long gone. She's prettier than ever, still seems to read his mind, and despite his protests ends up on the building and decorating committee with him for the Homecoming dance. Billy knows how to build just about anything, but he isn't sure he knows how to mend a broken heart.