New Book Now Available:
I'm thrilled to share a brand new release with you! This is the second book in the Christmas Romance Series and each week there will be two more books released in the series so you can cozy up for holiday reading. I can't wait to tell you about the new books!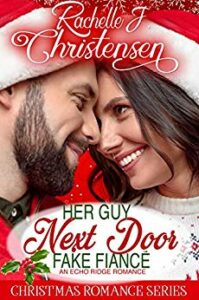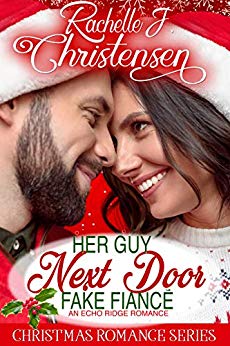 An auto accident with a bad boy sparks a fake engagement…is it fate or a heartbreaking mistake?
After her fiancé dumped her just months before their wedding, Liza Sorenson swore off dating. The holiday season is ruined when Liza is forced to attend a design conference and meet with her ex—the guy who now wants her back. She needs help to fend off her ex, so when she gets into an accident with Jaime Maldonado, she sees an opportunity.
After a run-in with the police, Jaime becomes the "bad boy" of Echo Ridge. He needs to present a good image to fight off his ex-wife and win an upcoming court battle involving the custody of his son. An auto accident is the last thing he needs until he realizes he might be able to use it to his advantage.
Jaime and Liza enter into a fake engagement, each with the intention of using the other to solve their problems, but they didn't bargain on getting their hearts entangled with their agreement. Liza is hesitant to trust and Jaime is hiding a secret bigger than she could ever imagine. Will this fake engagement damage their hearts or help them find a way to heal?

Follow Rachelle:
Don't miss a post!