For Writers
I did a guest post on LDS Womens Book Review blog years ago and wanted to share that article with you because a lot of this still applies to life and many of you will be able to relate. Reading is also a very good way to become a better writing–you learn so much from books you read, even if they're not non-fiction how-to-become-an-author type of books.
Why We Love to Read
I don't have time to read, but I do it anyway.
I'm sure you've heard the following statement before, maybe even–*gasp*–uttered it yourself.
"I just don't have time to read."
It's okay. I can respect that. It has become increasingly more difficult for me to carve out even fifteen minutes to read. If I attempt to read while any of my four children are conscious it goes something like this—
Read one sentence.
Think to myself, "Wow, this is a great book, can't wait to see what happens next."
Start reading the second sentence—"Mo-om, I went poop! I'm amazing, huh?"
So yeah, it's a little slow-going right now because my children are conscious from 6am—8:30pm and I'm still waiting for those mute buttons to be installed on kids, but like my sister said, we'd probably never unmute them.
I do love my kids and fortunately for me, I get to read to them every single night. Now that my girls are a bit older (age 8 and 6) we're reading some chapter books. Right now, we're reading Bud, Not Buddy by Christopher Paul Curtis and it's so fun to see my kids laughing over the silly stuff in this book.
But back to the point–Why bother with reading if it's so hard?
Well, besides the obvious reason for me—that in order to be a great writer you need to read A LOT—I read because I love it.
Reading is stress relief. Dave Wolverton said (I'm paraphrasing) that when we read our body often has similar physiological responses to a highly stressful situation as we follow the arc of the plotline through suspenseful twists and finally to the resolution. We actually release endorphins when we read. So we read because it feels good!
I love to learn, and how do we learn? By reading. And I would argue that you can learn all kinds of great things by reading all kinds of great books. While reading some of the Whitney Award Finalists, I learned how to make an Ultimate grilled cheese sandwich, enjoyed learning about a secret island in Hawaii, studied into what teenagers might do when left to their own devices with no adult supervision, and visited some great tourist spots across America. Bonus points if you can name the titles of the books I referred to. 🙂
There are many reasons why I love to read, and I'm sure you can think of several. What I wanted to convey is that reading is important enough to make it a priority. It's important enough for me to take time, even in my hectic house, to read because it shows my kids that reading is important. My kids know I love books and they ask me about what I'm reading. Sometimes I'll laugh out loud and they want to know why that book made me laugh.
So indulge. Reward yourself with reading. Make reading a priority because I'm guessing if you're reading this post, you're a book-lover. I can't think of anything better than sharing a love of reading to help create new book-lovers.
During the writing of this post, I changed two diapers, did three batches of laundry, made lunch, gathered two eggs from my chickens and read for ten minutes. No, I don't have ADHD, I'm a stay-at-home mom.
Why do you love to read?
Visit Rachelle's For Writers Page to find more resources HERE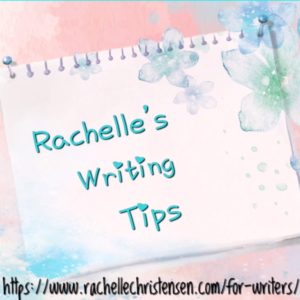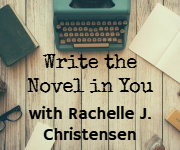 Follow Rachelle: