For Writers
Life has been crazy, full of good things, hard things, trials, learning, growth, and did I mention learning?
My good friend, Connie Sokol, writes an amazing blog and sends out uplifting newsletters. I was so inspired and validated by a thought from a post she did that I asked if I could share it.
Here it is: 
"But as women, wives, and mothers, there will be times when a "no" is not only right but necessary. In order for us to preserve the time and energy needed to care for our families, we are going to have to disappoint someone, even daily. We just need to be sure we've disappointed the right one." 
—Connie Sokol, author, speaker, and amazing mother of seven
 I love that and wanted to share it as much as a reminder to me as anyone. Lately I've had to say no a lot and there continues to be so many opportunities–wonderful things that I could do.
My first priority will always be my family. 
The second is my writing, because when I take time to nurture my creative side, it makes me more able to complete my first priority. 
I love writing, crafting a story, getting inside a character's head–it's all so fascinating and invigorating! I also love how writing has opened so many doors for me and my family. I cherish the moments I've witnessed of my children enjoying a book because I recognize the importance of instilling a love of the written word to my children.


Part of that writing is taking a few moments to update my blog with book reviews, inspirational thoughts, guest posts, and the occasional ramble from me.
Thanks for reading. I hope you have many opportunities to say yes, and more importantly to say NO, so that you keep what is most important central in your life.
Visit Rachelle's For Writers Page to find more resources HERE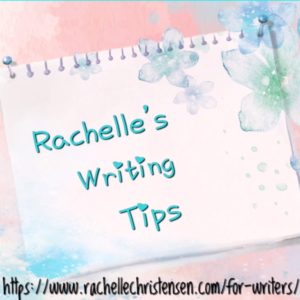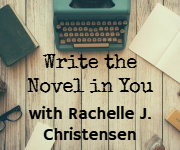 Follow Rachelle: