Book Thoughts by Rachelle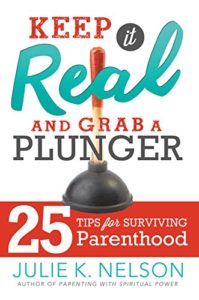 As a mother of five kids, this book, Keep it Real and Grab a Plunger, definitely looked enticing and I'm so glad that I got the chance to read it.
I liked the format of this book because it was easy to read in chunks here and there in between diaper changes, feedings, piano lessons, homework, etc., etc. Each chapter was short but chock full of great information, anecdotes, and scenarios that help teach the principles that Julie has collected. These 25 Tips are definitely on the top of my list of areas where I could use some extra help. I found myself marking and highlighting several tips and passages as I went along.
One of my children is four, but it still feels like we are in the terrible twos. He's extremely difficult and headstrong, goes 100 miles an hour all day long and has complete freak-outs about the littlest things. My husband and I have pulled our hair out trying to figure out how to work with this child. Many days I have been in tears over the latest trouble he has gotten into and how to keep my cool and still show love to him. There just aren't words, so in short, I'll tell you that this book is so refreshing because I can tell that Julie really does understand the dynamics of parenting. She shares these tips in a way that doesn't make me feel guilty because I haven't always got it right, instead I feel hopeful and excited to try out the ideas. I'm already implementing them and in some cases, just a different way of looking at the situation has helped me immensely.
Here's one thought that helped remind me of where we're at with this kid:
"Prekindergarten children have difficulty understanding and putting labels on feelings and, therefore, can feel out of control. They don't know what they are feeling or how to deal with problems. Parents increase a child's self-awareness by allowing the child to express emotion in a safe situation, labeling the emotion, and letting the child know that you will be ready to talk when he or she calms down. I like to say, "When your voice is calm like mine, we can talk."
This would be an excellent Mother's Day gift, or for any day kind of gift as a parenting pick-me-up. The other day I was on the phone changing my baby's messy diaper with a kid in the background yelling, "Mom, come wipe me!" If you've ever been in a similar situation, this book is for you. 🙂
Here's more about the book:
As a popular blogger, a college professor, and a frequent parenting guest expert on TV, you might suspect Julie K. Nelson is immune to the realities of actual parenting. But in fact, she's been there—through all the late nights, huge messes, and tough moments.
Now she combines her expertise with her experience as a mom of five in this entertaining and pragmatic book. Learn how to overcome your natural manipulative, authoritarian tendencies and foster your child's self-discipline, respect, and emotional maturity.
Humorous, insightful, and authentic, this book will get you through the sticky stuff with grace so you can enjoy those parenting moments that make it all worth it.
And check out this great book trailer!
Other books you may enjoy:
Visit Rachelle's Book Review Page to see all reviews HERE.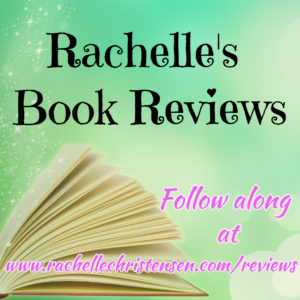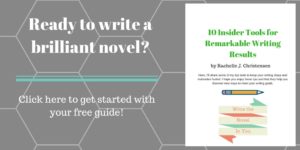 Follow Rachelle:
*Affiliate links used in post. All reviews shared are Rachelle's honest opinion.*