For Writers
Today's thought comes in the form of a review of a great book that has helped me with my writing. E-Book Marketing 101 would be a great resource for aspiring authors.
This book is a must-read for all self-pubbers out there and authors in general who want to learn how to promote their book. I liked it because it is short and filled with detailed information on everywhere you need to look to help promote your books and increase sales. There are some things which are perhaps more obvious, like the importance of search engine optimization (so long as you have a website, of course), although this won't be something that everyone is accustomed to. You can head to the Victorious website if you want more information on search engine optimization. But it also talks about different avenues which you could go down in terms of your marketing and there were some things that I bet some of you will never have thought of. For example, it mentioned that you can pick up some Super cheap signs and car magnets as a way to promote business. I never even thought about a car magnet! You can put it on and take it off whenever you like, and you only need to pay for it once. I think it's a pretty nifty and cost-effective way to show off a business. Whilst I liked the unique ideas in the book, the more common and established methods of promoting books were super useful too – which I touched on above. One of these methods is creating social media pages to promote the release of this book. By using social media, it's likely that you'll be able to reach thousands of book fans who might be interested in the release of your new book. One of the most popular social media applications is Instagram, as it is very easy to use the platform with features such as instagram scheduler to help businesses to plan out and manage their posts properly from day-to-day. This helps the audience to get a constant stream of content without the business owner having to constantly check on their social media platforms. It's pretty easy for authors to become popular on that platform, especially if they're using a hashtag generator to ensure more people find these posts and visit their profile. By using social media, authors should be able to reach more people, allowing them to promote their book socially.
This book isn't a how-to book necessarily, more of a list of promotion services with very detailed information on the results Heather B. Moore has enjoyed with her own self-published books. You could read this book in less than an hour and then you'll want to go through and visit several of the sites.
E-book Marketing 101 shows different case studies of books and how they succeeded and what worked and what didn't work. It also shows the step-by-step process that Heather utilized to become a USA Today Bestselling author. Heather is one of my favorite writers and she is incredibly talented, along with that she is also very business savvy. Definitely someone to listen to when she offers advice, so pick this book up and share with others who are thinking of ways to promote their books.
Here's more about the book:
Congratulations on writing and publishing your book! Now the nitty-gritty marketing starts. With a lot of excellent marketing tools and books available, why did we write this one? To share a journey of how it is possible to publish a book and hit a bestsellers list. In 2014, Heather Moore hit the USA Today list with a self-published box set. A few months later, she put together the Triple Treat Romance Box Set series, and brought in Tracy Daley to market the series. 12 box sets and 36 authors later, and hitting multiple Top 5 & Top 10 lists consistently, we are ready to pass on our research and recommendations. The promotion sites included in this book are organized in an easy to find manner to target your specific marketing needs.
Visit Rachelle's For Writers Page to find more resources HERE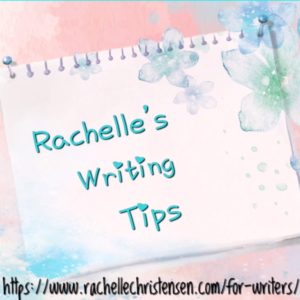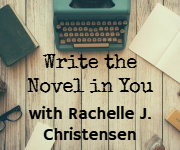 Follow Rachelle: