For Writers
I had so much fun entering a contest about ten years ago over at Query Tracker. It was called the Purple Prose contest and to enter you had to write one sentence of purple prose. Now, purple prose means that the writing has been overdone, overwritten, way too many adjectives and overkill in the descriptive sense, so much that the reader can get lost in the purpleness of the prose.
I had a blast making up my sentence and it was selected as one of 15 finalists out of over 100 entries. Then people voted on their favorite. And guess what? My very purple sentence took first place.
I thought you'd like to see how fun it was for me to be a "bad writer" so here's the sentence that won, and yes, it's an incredibly long run-on sentence that would make my high school English teacher cringe and pull out her fully loaded comma splice assault weapon and start firing.
When he heard about the empurpled contest on Query Tracker, the coils of dark, multitudinous hair which made up his eyebrows knit together in fury, like a spry grandmother's knitting needles, clicking incessantly and rapidly, the sun's rays illuminating them with a silver gleam, like the gleam of a young child's brand new bicycle bedecked in all its glory with lemon-colored streamers and chiffon paint with stripes of lavender that shimmered like the violet hue of his eyes which were now thoughtful; the wrinkles around his wide, pupil-inhabited orbs seemed pensive as he considered how he might win Query Tracker's contest and emerge a champion like a magnificent Olympic sports-star—but not like Greg Louganis because he hit his head—instead his own powerful kind of win—the kind to fill a man's soul with joy to overflowing like a large bowl of Rocky Road ice cream with ostentatious helpings of steaming hot fudge, but not butterscotch because it would contrast with the rich hues of the chocolate which was so sweet as would be his joy when he won—like a bareback rider in the National Rodeo Finals hanging on for dear life to a fraying strap of yellowed rope—he imagined this with fervor, gripping the gleaming pen in his hand as he began to write.
Too much fun and I won a great prize to boot! A critique of one of my query letters by a real live agent, Jon Tienstra!
Check out Query Tracker, it's an excellent website/resource for all you publishing people and they have fun contests and info too!
Visit Rachelle's For Writers Page to find more resources HERE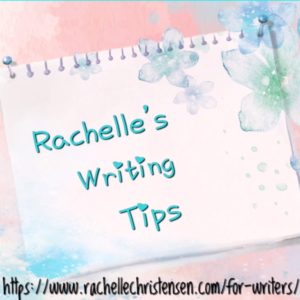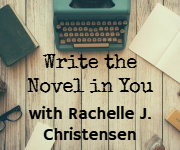 Follow Rachelle: