$0.99 Back-to-School Book Sale
I'm so excited to share a 99 cents book sale of clean reads with you today! I got together with a group of fantastic authors to share some of our clean and wholesome reads to enjoy while the kids are at school. Each one of these books is a fun escape from reality, so grab one, two, or all of them while the prices are low, and enjoy a little "me" time.
My book, How to Fetch a Fiance, is my 99 cents book, so if you haven't read it yet, here's your chance!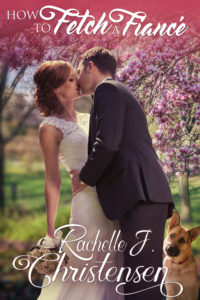 Nashville billionaire, Troy Jackson isn't looking for love, but one Frisbee, a feisty redhead, and her dog change everything.
You can find the full list of all the participating books
HERE
.
Follow Rachelle:
Don't miss a post!