Book Thoughts by Rachelle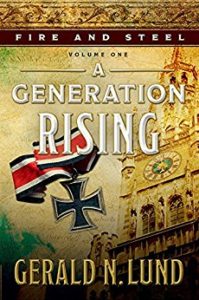 This book is well-researched and full of incredible facts from the time of the first World War. The storyline is indicative of Lund's talents as he creates characters that we are compelled to care for. That said, I need to warn you that this book is the epitome of historical fiction. There is a lot of historical facts woven into the story and sometimes it felt a little bit text bookish. Sometimes the characters would spout off essays about historical facts, figures, and landmarks that although Lund worked to interweave, it still felt like an information dump at times. That said, I'm really grateful that I have the opportunity to read and review so many books, in some cases it stretches me and encourages me to give books more of a chance than I would have otherwise. That's how I feel about Fire & Steel: A Generation Rising. I'm glad that I kept reading because it gave me a great appreciation for that time of history and what real people went through who lived at the time.
Here's more about the book:
The strongest steel is forged in the hottest flames. From master storyteller Gerald N. Lund comes a new blockbuster series chronicling the lives of two families who will face some of the most turbulent times in history, living in Germany at the onset of WWI, as they are tried to their very cores. Will they be tempered and strengthened by the hammering blows, will they bend to the point of breaking, or will they completely shatter?
From master storyteller Gerald N. Lund comes the next blockbuster historical fiction series, Fire and Steel, blending the powerful stories of two families on different continents. While their circumstances are as divergent as their geography, each family must cope with trials that test their courage and fortitude. Spanning more than sixty years, the series follows a German family and an American family through some of the most turbulent times in history, including World War I, the Great Depression, the rise of Nazi Germany, and the Second World War with its devastating aftermath.
In volume one, A Generation Rising, life could not be more promising for the Eckhardts. They finally have a son, Hans Otto Eckhardt—the male heir they have longed for and a child of such brilliance and promise that his success seems certain. But as youthful Hans's ambition takes him away from his family and their small Bavarian village, the winds of unrest in Europe are about to erupt into the greatest war the world has ever known.
United by their determination to weather the storms of life together with their loved ones, the Eckhardts are destined to ultimately cross paths with an American family and become inextricably intertwined in the newest series.
Other books you may enjoy:
Visit Rachelle's Book Review Page to see all reviews HERE.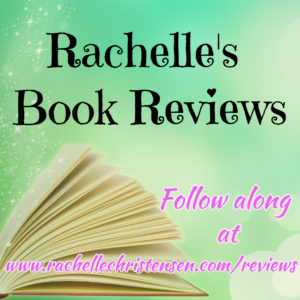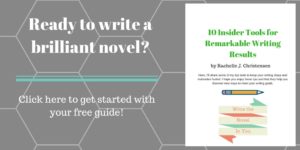 Follow Rachelle:
*Affiliate links used in post. All reviews shared are Rachelle's honest opinion.*