Book Thoughts by Rachelle:
It's a beautiful Fall day and I'm thinking of what I'd like to bake next. For me, if I want a baked good it has to be made with natural yeast or it's a No-no. I have gluten sensitivity so I've been learning and caring for my natural yeast start for over a year now. I got started with Melissa's first book, The Art of Baking with Natural Yeast. I baked all of the bread for my family for a year using my natural yeast start and it was wonderful!
I gave a start to my mom and she gave one back to me when mine went kaput. We were thrilled about Melissa Richardson's new book Beyond Basics with Natural Yeast.
I couldn't wait to try her new recipes. I love the pictures, tips, detailed instructions and the freedom to adjust the recipes to my personal tastes.
I also absolutely love the low-sugar recipes and that Melissa recommends using things like coconut oil and applesauce instead of vegetable oil and white sugar.
The starter summary on p.3-7 was an excellent reminder with a lot of extra tips on getting your starter in a healthy, bubbly state.
I made a double-batch of the Dad's Sourdough Pancakes (p. 62) and they were an absolute hit! I cooked them all up and froze the rest for a super quick breakfast. I worried my kids might find the flavor too strong, but my start was healthy and fresh-smelling and worked perfect in this recipe. I thought they tasted mild compared to some sourdough pancakes I've tried.
I made the Quick and Easy Waffles on p.57 and the Carrot Cake Waffles on p.60. My kids liked them and I even garnished the waffles with grated carrot and they ate it up!
The Orange Blueberry Pancakes on p.64 were also delicious and easy to make up because I remembered to create the sponge mixture the night before.
I made the Lemon Poppyseed Muffins on p.70 and was so excited that I could eat a muffin! On this recipe, I actually cut the sugar in half and used 1/2 whole wheat in the recipe 1/2 white flour. I filled my cups all the way full because the first batch were wimpy when I filled them only 3/4 of the way as the recipe directed. They turned out great and I skipped the optional glaze because I didn't want the extra sugar. My kids loved them and over the next couple days ate them for breakfast, lunch, and an after-school snack.
I know that I'll probably end up baking every recipe in this book. I am a natural yeast fan and if you want a healthy, whole-grain option for your family, learn this lost art and get baking!
Here's more about the book:
With allergies to commercial yeast on the rise, natural yeast is the easy and healthy solution to baking all the foods you love. Brush up on your techniques with Melissa Richardson's newest book, Beyond Basics with Natural Yeast, with mouthwatering recipes like Soft Pretzel Rolls, Honey Whole Wheat Bread, and Lemon Chiffon Cake. Say goodbye to commercial yeast, and hello to a healthier body!
Other books you may enjoy:
Visit Rachelle's Book Review Page to see all reviews HERE.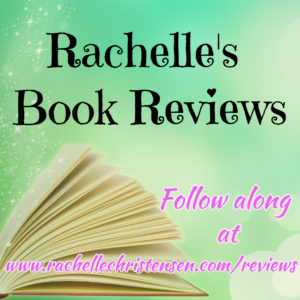 Grab these free tips from a bestselling and award-winning author HERE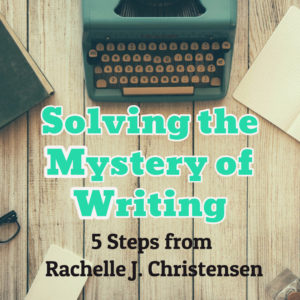 Follow Rachelle:
*Affiliate links used in all posts. All reviews shared are Rachelle's honest opinion.