Book Thoughts by Rachelle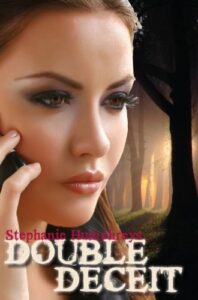 I have to start off by saying the cover of Double Deceit is great and it made me curious to know what would happen. Humphreys did a good job of planting seeds of doubt and questions that kept me guessing about each of the characters and their motivations. The emotional turmoil Elaina is going through is described in great detail so that I felt real sympathy for her and anger at her creepy husband, Spencer.
At some points, the story dragged a bit as I read about Elaina going through mundane tasks. I realize this is a tricky area of writing, you want life to appear normal for the character and still keep it exciting and realistic. For writers, I would suggest summarizing some of the day to day activities and don't feel like you have to narrate every single moment of the day.
The twist was well-executed and Humphreys did a great job of foreshadowing. I guessed part of the reveal so it was fun for me to be in the know and see when the rest of the characters would figure it out and what would happen.
Here's more about the book:
Elaina soon accepts a job working at a small bookstore owned by the handsome Ryan Hill and his mother. Despite her reluctance to become romantically involved with anyone, she is drawn to Ryan and finds herself falling in love.
But someone isn't happy with Elaina's new life and is watching her every move. Her tormentor seems determined to destroy her sanity and her future, but Elaina can't convince anyone the threat is real. Natalie is preoccupied with her own blossoming romance, and Ryan and Elaina's friend Peter seem to believe the threat has been manufactured in her own mind—a result of her guilt and grief.
Now Elaina's plans for a new start are crashing down around her. She knows she will have to find the answers on her own before she can ever overcome the past and enjoy love and happiness again. But how can she protect those she loves when she doesn't know whom to trust?
Other books you may enjoy:
Visit Rachelle's Book Review Page to see all reviews HERE.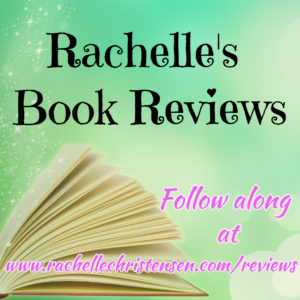 Grab these free tips from a bestselling and award-winning author HERE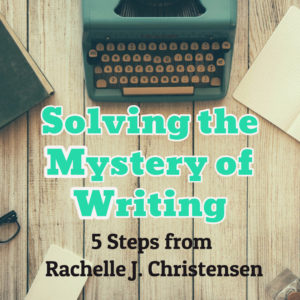 Follow Rachelle:
*Affiliate links used in post. All reviews shared are Rachelle's honest opinion.*