Book Sale and Promotion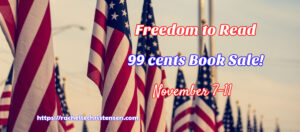 Any time is a good time to read, but I especially love that we have the freedom to do so. What better time to celebrate those freedoms than for Veteran's Day? I have a list of books that are 99 cents for a limited time and two of my books are part of this promotion. Stop by HERE to see the full list of books that are participating.
Carve Me a Melody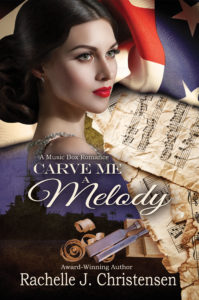 World War II has ended but the scars of the war have carved deep grooves in Sophie Wright's heart. Now a widow with two young children, she returns home to Aspen Falls and meets Leland Halverson, a handsome carpenter who appears interested in her, but afraid of a relationship.
Leland wishes he was worthy of the beautiful Sophie, and he adores her two children, but his past still haunts him. Sophie knows that Leland fell apart after his little girl died and his wife left him, but she doesn't know the real reason why.
Meanwhile, David Alexander, a decorated bomber pilot has returned to Aspen Falls, and Sophie catches his eye. Confused by the two vastly different choices of men, Sophie searches for answers from a heart that has betrayed her before.
When Sophie discovers a message inside a music box that Leland once owned, the pieces start to fit together. The enchanting melody urges her to share the secrets of her heart so that she can understand his. Leland knows the tune from the music box well and if he can find the courage, he'll carve a melody for Sophie from the solid wood surrounding his heart.
Coming Home for Love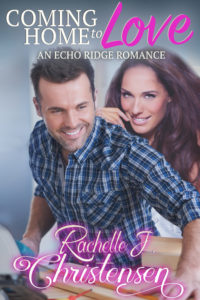 Do you remember your first love? Have you ever wondered what would happen if you had a second chance to follow your heart?
When Laney Richins left Echo Ridge, New York eight years ago, she vowed she'd never return, but life had other plans. Those plans included her cute little boy and a divorce, so Laney moved back home and started over. Working in the flower shop seems like the perfect plan until Billy Redford, the man she should have married shows up.
Billy Redford's heart was broken when his high school sweetheart turned her back on him and fled Echo Ridge for the big city lights. Running into Laney in Echo Ridge now brings up past feelings he thought were long gone. She's prettier than ever, still seems to read his mind, and despite his protests ends up on the building and decorating committee with him for the Homecoming dance. Billy knows how to build just about anything, but he isn't sure he knows how to mend a broken heart.
Be sure to stop by and see if you can find a few books to enjoy!