Book Thoughts by Rachelle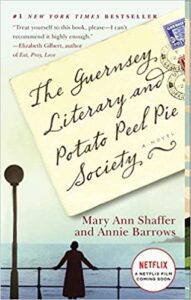 The Guernsey Literary and Potato Peel Pie Society was excellent! I love books that are a work of fiction but convey fact at the same time. I had no idea what it was about and when I started reading I wondered if I'd be able to get into the book because the entire thing is letters! But I did enjoy it and most of all because I didn't even know the Channel Islands existed or anything about the German occupation of Guernsey during WWII–I know I should be a better historian–but I'm telling you to read this book so you won't have to be ignorant of this amazing piece of history either.
I also want to add that this book is delightful and funny–I was laughing out loud several times while I read and I love it when I read a book and the corners of my mouth are perpetually turned up in a smile.
Have you read this book? What did you think? I'd love to hear your comments.
Here's more about the book:
"I wonder how the book got to Guernsey? Perhaps there is some sort of secret homing instinct in books that brings them to their perfect readers." January 1946: London is emerging from the shadow of the Second World War, and writer Juliet Ashton is looking for her next book subject. Who could imagine that she would find it in a letter from a man she's never met, a native of the island of Guernsey, who has come across her name written inside a book by Charles Lamb. . . .
As Juliet and her new correspondent exchange letters, Juliet is drawn into the world of this man and his friends—and what a wonderfully eccentric world it is. The Guernsey Literary and Potato Peel Pie Society—born as a spur-of-the-moment alibi when its members were discovered breaking curfew by the Germans occupying their island—boasts a charming, funny, deeply human cast of characters, from pig farmers to phrenologists, literature lovers all.
Juliet begins a remarkable correspondence with the society's members, learning about their island, their taste in books, and the impact the recent German occupation has had on their lives. Captivated by their stories, she sets sail for Guernsey, and what she finds will change her forever.
Written with warmth and humor as a series of letters, this novel is a celebration of the written word in all its guises and of finding connection in the most surprising ways.
Other books you may enjoy:
Visit Rachelle's Book Review Page to see all reviews HERE.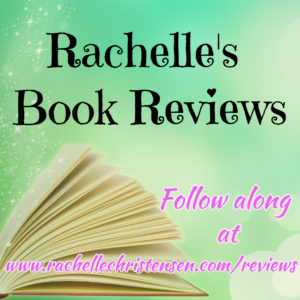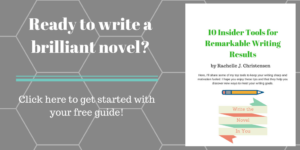 Follow Rachelle:
*Affiliate links used in post. All reviews shared are Rachelle's honest opinion.*