Book Thoughts by Rachelle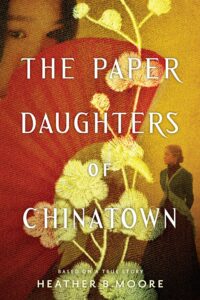 I have continued to think of this story long after turning the final page. Donaldina Cameron's life was full of exemplary service, adventure, romance, heartbreak, and love. Heather Moore has captured this story in a way that makes me feel that I could be friends with Dolly. She has shed light on a part of history–a dark part and yet a light part as well– that will change the way you see San Francisco's Chinatown forever.
This story takes place around 1895 to the early 1900s and follows the powerful force of a single woman, Donaldina Cameron known as Dolly, and the Occidental Mission Home for Girls. The author has created an intricate setting with historical details and careful weaving of actual events into a book that expands on what it might have been like to live during that time. When we meet Mei Lien and see with excruciating emotion what these young Chinese girls were put through, you'll find yourself wishing that you lived during Dolly's time so you could help those girls–at least that's how I felt!
The author includes notes on each chapter, research details and references, all while providing a riveting story that will pull you in and keep you thinking about Dolly, Mei Lien, and her other "daughters" for a long time to come.
I recommend this book and I hope you'll be touched by this story in a similar way.
Here's more about the book:
A powerful story based on true events surrounding Donaldina Cameron and other brave women who fought to help Chinese-American women escape discrimination and slavery in the late 19th century in California.
When Donaldina Cameron arrives at the Occidental Mission Home for Girls in 1895, she intends to teach sewing skills to young Chinese women immigrants, but, within days, she discovers that the job is much more complicated than perfect stitches and even hems. San Francisco has a dark side, one where a powerful underground organization–the criminal tong–brings Chinese young women to America to sell them as slaves. With the help of Chinese interpreters and the Chinatown police squad, Donaldina becomes a tireless social reformer to stop the abominable slave and prostitution trade.
Mei Lien believes she is sailing to the "Gold Mountain" in America to become the wife of a rich Chinese man.Instead she finds herself sold into prostitution–beaten, starved, and forced into an opium addiction. It is only after a narrow escape that she hears of the mission home and dares to think there might be hope for a new life.
The Paper Daughters of Chinatown throws new light on the age-old scourge of human trafficking. The heroes who fought this evil and the victims who triumphed over it more than a hundred years ago offer a bright example of courage and determination for anyone wishing for a better world.
Other books you may enjoy:
Visit Rachelle's Book Review Page to see all reviews HERE.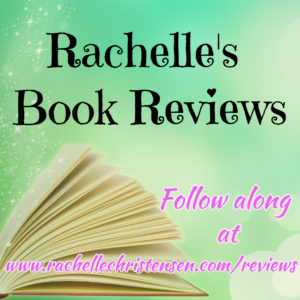 Grab these free tips from a bestselling and award-winning author HERE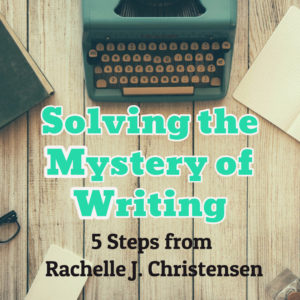 Follow Rachelle:
*Affiliate links used in post. All reviews shared are Rachelle's honest opinion.*