Today is my birthday and I wanted to share with you the gift of a book and the chance to win a $20 Amazon gift card (worldwide) and a signed print copy of River Whispers (US residents only). Just keep scrolling down for your chance to enter.
My book, Hawaiian Masquerade, is just 99 cents on Amazon US & UK stores to celebrate my special day! I hope you'll grab a copy at this low price and enjoy the tropical escape.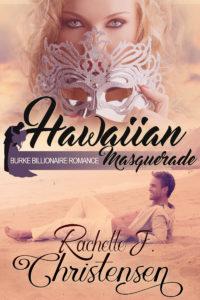 I also wanted to share a great clean romance collection that was written by a good friend of mine, Kim Krey. I can always trust her to deliver a clean and wholesome romance.
In these three romance novels, you'll meet three ruggedly handsome cowboys &
three lovely ladies who are about to lose their hearts.
Falling for the Cowboy by Kimberly Krey
Her Gun-shy Cowboy (Previously published as Once Hitched Twice Shy)She's ready for roping, riding, and shoveling piles of muck. But losing her heart to a brooding ranch hand?
Her Kismet Cowboy (Previously published as This Cowboy's a Keeper)Her brother is ruining their family, her cheating fiancé is ruining her life, and as Payton tries to pick up the pieces, a stubborn
cowboy thwarts her plan and steals her heart.
Her Dream Cowboy (Previously How to Catch a Cowboy in 10 Days)She's got 10 days to catch a cowboy, write about it, and get the job she's always dreamed of. But will she lose her dream guy along the way?

Don't forget to enter to win one of two great prizes below. Good luck and thanks for celebrating my birthday with me!
Follow Rachelle: