Book Thoughts by Rachelle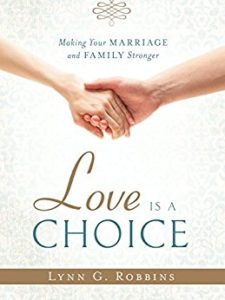 Today I'm reviewing the new book, Love is a Choice, by Lynn G. Robbins. This book started out great and continued on to WOW me with the incredible insight Robbins teaches. There were ideas that I hadn't thought about before that really connected with me and I feel has helped me over the past few weeks as I've been reading this book to improve the interaction with my family.
I love the chapter on Agency and Responsibility–that is 100% responsibility. Robbins nixes the prevailing attitude that naturally occurs when we sidestep our full responsibility for our own actions. He explains how idioms like "He made me mad." are totally incorrect and why. That sounds really simple but the way Robbins taught this concept created a shift in my paradigm. It has helped me when I've been disciplining my kids and they are doing the kid thing– whining, no sir, but, But, BUT! I've said, "Please just accept responsibility for what you did. Say that you're sorry and let's see how we can fix this."
The other part I really love is how Robbins teaches about the love of Christ and our Heavenly Father, it is so pure in everything that they do–especially discipline. He explained that the root word of discipline is disciple and if we think of that–Christ's disciples it turns everything on its end when we think of how we want to discipline our children. This helped dispel the myths of old which still prevail among my parents and grandparents that you need to be physical or harsh to teach your child how to behave. Christ never taught in this way, so why do we think we need to treat our children in a manner less than Christ would have.
This book is really amazing. I mean it. I have marked so many passages and sections and I've told lots of people about it because I feel like it has helped me so much. This would be a perfect book for ANYONE, and excellent wedding gift, a book for any occasion. You should read this book. I hope you do and that you find nuggets of wisdom to improve the way you live your life with the motto that LOVE really is a CHOICE.
Here's more about the book:
We all know that actions speak louder than words. We may say "I love you," but do our actions back up that claim? Elder Lynn G. Robbins teaches us that love is more than a feeling—it is a commitment, a promise to be responsible, respectful, and responsive to the needs and experiences of other. And like any other action we undertake, perfecting the act of love requires a lifetime of practice and good choices.
As Elder Robbins teaches, the daily choices we make in our marriages and families are what shape lasting love. He helps us to recognize the role that our agency plays in developing forgiveness, patience, kindness, responsibility, and other virtuous traits. We come to see that as we actively try to do things differently, Christ helps us to be the people He wants us to be—people like Him.
Whether you're engaged to be married, a newlywed, or someone with decades of marriage under your belt, this counsel from an inspired leader will help you develop more Christlike love for those around you. As you draw closer to the Savior through your daily choices and actions, His love will fill your home.

Other books you may enjoy:
Visit Rachelle's Book Review Page to see all reviews HERE.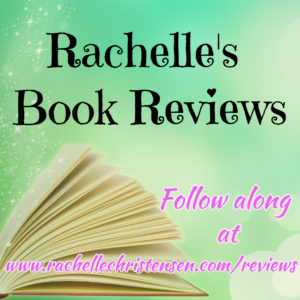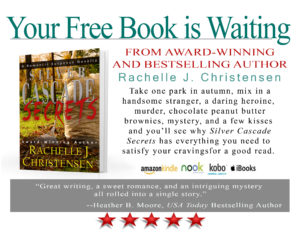 Follow Rachelle:
*Affiliate links used in post. All reviews shared are Rachelle's honest opinion.*