Book Thoughts by Rachelle
Today's review is on a new nonfiction book,
Love Me True
, that all couples would benefit from reading no matter what stage of the game they're in. I'm excited to share my thoughts about Jason Whiting's new book. I graduated in psychology so the study of people's behavior and how their mind works continues to intrigue me. This title grabbed me because I was also interested to see how Whiting would go about teaching this tricky topic. I'm so glad I took a chance on this book because within just the first few chapters, I gained insight into my own marriage and things that I could do to improve my relationship with my husband. I've been married for 18 years and to me, that's a long time to build neural pathways of coping with the idiosyncrasies of married life. I like how Whiting teaches from his own experience and citing research that we can correct and change these habits that are often damaging our relationships without us really being aware of the effects.
I love how Whiting gave specific anecdotes from his experience in counseling with marriage and family therapy with the real grit of what can occur when two people who love each other come together and then lies start to break them apart. I especially liked this line: "There is an old saying that it is better to be trusted than to be loved."
That resonates with me on a deep level. This book is helping me and my marriage already because it has helped me understand why I react to certain behaviors in a way that might not always be helpful and has given me tools to use for a better result.
In my own opinion, relationships and marriage are tough. They require a lot of hard work and sacrifice to achieve success. You can't just get married and then say, "We lived happily ever after." Although that would be really nice! Getting married is a step in the right direction, but you're far from done. To find true happiness and that happy every after, I think that we need to keep working and studying on how to improve and strengthen our marriages and relationships. That's why I recommend this book. Love Me True is a gold mine of information, presented in a way that is easy to read, implement, and also feel encouraged about your future as a couple. Whiting ends each chapter with a summary of main points and discussion questions that make you think and help you pull out the nuggets he teaches and apply them to your own life.
I've highlighted several sections of this book and look forward to studying them in more depth with my husband.
More about the book:
Even though love should be beautiful and fun, it can also cause emotional ups and downs. In Love Me True, marriage and family therapist Dr. Jason B. Whiting uses engaging, relatable stories to show that deception is often at the root of relationship breakdown and teach how couples can use truth to strengthen their relationships. 

•Understand your own tendencies to lie.
•Avoid playing the victim.
•Use body language to communicate more effectively.
•Be present with your partner.

Use Whiting's counsel to overcome dishonesty and build a more open and trusting partnership.
Love Me True will transform couples' negativity into a sweet and secure connection. It will help partners stop spirals of anger, blame, and defensiveness and instead embrace intimate connection and become each other's tonic for the toxicities of life. —- Laura M. Brotherson, LMFT, CST, CFLE, author of Knowing HER Intimately: 12 Keys for Creating a Sextraordinary Marriage

Other books you may enjoy:
Visit Rachelle's Book Review Page to see all reviews HERE.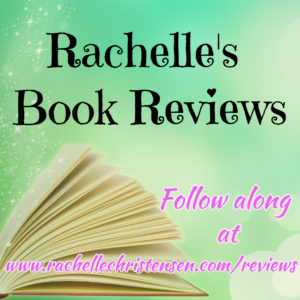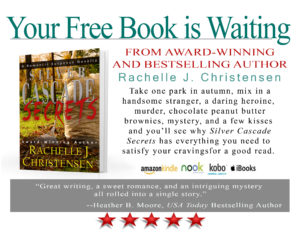 Follow Rachelle:
*Affiliate links used in post. All reviews shared are Rachelle's honest opinion.*