Book Thoughts by Rachelle:
Summertime has been absolutely nuts around here so I'm very happy to review Loving Lieutenant Lancaster by Sarah Eden. Reading this book was a delightful visit back into the world of the
Lancasters and colliding with the Jonquil family that Sarah Eden has created. There is a lot going on in this book with mentions of nearly every Lancaster and Jonquil character, so you'll have a lot of fun recognizing old friends from other books that Eden has written. If you haven't read any of Eden's books featuring these families, I imagine that there will be a bit of lost connection but not so great that you won't still enjoy and appreciate the story. I would definitely recommend reading Seeking Persephone first so that you can have a proper introduction to the Duke of Kielder.
In this novel, we meet Arabella Hampton and discover how she is introduced to the handsome and curious Lieutenant Lancaster. As I mentioned, there is lots of interaction with other characters, their secret confidences, and events that make this novel fun to read. Most of the novel takes place during a house party and Eden definitely knows how to put on a party. Several of the guests had a hand in the attempted matchmaking of Lieutenant Lancaster, but Mater Jonquil has wisdom that many miss. Arabella's aunt and uncle are wonderfully despicable and easy to dislike, while other characters who tried to influence her were not so easy to dislike. This is a character-driven novel that sits well with the collection Eden has created. I love happy endings and this one does not disappoint.
Here's more about the book:
Orphaned as a child, Arabella Hampton was the unwanted and unloved charge of a cruel aunt and neglectful uncle. The only light in her young life was the kindness of the Jonquil family, and she clung to the childish dream of someday living with them at Lampton Park. Now, years later, that opportunity is presented to Arabella in a most unexpected way: she is to be the lady's companion to the dowager countess. As she takes up residence at the estate, the young woman soon finds that life at the Park is far more complicated than she imagined. The lines of her position are blurred, and she is neither family nor servant. So when the countess plans a grand house party, Arabella is content to hide in the shadows. But one gentleman sees her there.
Lieutenant Linus Lancaster has retired from the navy and is not looking for love, especially when he finds himself entangled in his sisters' scheme to trap him into finding a wife at a house party at Lampton Park. Yet amid the festivities, he's impossibly drawn to the dowager's quiet companion, Arabella. Their regard for each other is undeniable, but they are haunted by their pasts. Can the two find a way to bridge their worlds?
Other books you may enjoy:
Visit Rachelle's Book Review Page to see all reviews HERE.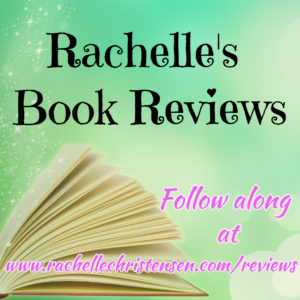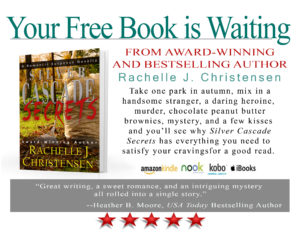 Follow Rachelle:
*Affiliate links used in post. All reviews shared are Rachelle's honest opinion.*