Book Thoughts by Rachelle
I love gardening and I think that mostly comes from my fabulous mother who has always kept a beautiful garden and yard. My mother was always full of cool shed ideas to store my tools, keeping the garden alive! My flowerbeds are always in need of weeding but perennial flowers are my favorite because they are the first to welcome spring and add some life to the drab winter scene.
Powerful Perennials is a new book by Nedra Secrist that is jam-packed full of excellent information on this great facet of gardening but the best part is that it's specifically written with western gardeners in mind. Those of us who have to deal with cold climates, dry climates, hungry wildlife, and poor soils!
This book details dozens of different perennials with information that helps you to decide what is best for each area of your yard and garden. I like how Nedra Secrist notes which plants are poisonous or have other properties of use. She even shows pictures of how to make little Hollyhock dolls!
This book is a definite keeper as a flowerbed resource and I'm excited to continue learning and looking up information on perennials for my dream flower garden.
Here's more about the book:
Create your own personal paradise with a garden full of easy-to-care-for, long-lasting perennial blooms! This comprehensive guide to growing your dream garden will teach you how to pick the best perennial plants for your soil, sunlight, and climate conditions. Keep your garden blooming with Powerful Perennials so you can enjoy your yard for years to come.
Master gardener Nedra Secrist has been growing perennials for over fifty years. She and her husband, Donrey, own and operate Secrist Gardens, a nursery specializing in perennial flowers like the moonflower. Nedra lectures regularly to horticultural and community groups about how to garden successfully, even in soil and climate conditions are not ideal. She's condensed fifty years of green gardening methods and hands-on training into this beautiful book.
Perennial gardeners, particularly those in Western regions, have unique challenges related to dry rocky soils, intense sunlight, high elevations, and lack of water. This book discusses why gardening is different in these climates and tackles every aspect of growing perennial flowers successfully, despite an inhospitable climate, short growing season, or problems with wildlife.
The book's methods and insights are applicable to any perennial gardener. The book is broken into four sections, focusing on common gardening issues: How to garden if you live in a cold climate, how to address drought issues, how to deal with wildlife in the garden, and how to overcome the issue of poor soils. This common issues aren't just faced by your local gardeners however, but they also impact the workers in our farming industry. Although, they do have the suitable equipment and machinery like that found on fastline to help them combat these harsh conditions, and minor issues. But to help these troubled gardeners, each section includes information about dozens of perennial species that thrive even when gardening conditions aren't optimal.
Additional information comes from Nedra's vast experience with the details of gardening, and you'll find tutorials on everything from organic gardening and proper fertilization to how to properly stake flowers and design your landscape with color in mind.
Other books you may enjoy:
Visit Rachelle's Book Review Page to see all reviews HERE.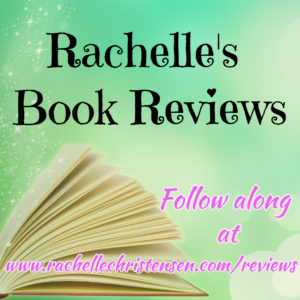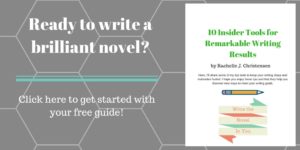 Follow Rachelle:
*Affiliate links used in post. All reviews shared are Rachelle's honest opinion.*