Book Promos and Deals
It's officially June now! June marks the beginning of those lazy days of summer, and I wish I could spend all day every day reading a sweet romance book. Really–wouldn't it be great to be able to read a new clean and wholesome romance every single day of the whole entire summer?!
I've always thought that June was the most popular month for a wedding, but I recently saw an article that said it's now in third place because fall weddings are where it's at! Still…June summons all kind of romantic feelings and what better way to celebrate those than by reading all about a cute romance. I have a book to share with you today that is sure to throw you back to your young adult romance years and if you love the fake relationship trope, you'll enjoy Chemistry of a Kiss by Kimberly Krey.
Here's more about the book:
When a fake relationship turns into the real thing, life gets deliciously complicated.
How did I end up in a fake relationship with the gorgeous captain of the basketball team, Jett Bryant? Where do I start? 
I used to dream about kissing Jett, the adorable brown-eyed boy back in kindergarten. He was the pastor's son but that didn't stop me from tackling him on the playground and kissing him smack on the lips.
Fast-forward to senior year when Jett and I got partnered to research–of all things–
The Chemistry of a Kiss
. It had me thinking about those yummy lips of his, which was not good since I was dating bad boy TJ Reynolds.
But then TJ kissed Jett's ex-girlfriend, causing me to break things off, and that's how the whole fake relationship between Jett and me began.
Now, all the feelings I had for Jett over the years have come flooding back as we've spent time researching the kiss. We've even started exploring the chemistry of our own mind-blowing kisses while we "pretend" to like each other during our study dates.
Things really get complicated when Jett starts cozying up to me when nobody's around to witness it. It seems like this whole fake relationship is turning into the real thing. But how can I be sure?

Do you want to read more? Here's an excerpt:
"So you're so confident, are you? About your kissing ability?"
            A triumphant grin spread over his face. "Yes."
            "How? How can you be sure?" I don't know why, but suddenly I started to feel like I needed space so I scooted my chair back a foot or two. It didn't feel like such a weird thing to do until Jett stared down at the space between us with a furrowed brow.
            Slowly then, he pulled away from the back of the chair, leaned forward to drop his elbows to his knees, and squared a good, hard look at me. "That's a good question."
            A blast of firecracker-heat flared in my chest. Just where was he going with this? But then every fiber in me threatened to go limp as I realized exactly where he was going with it.
            "How about we let you be the judge."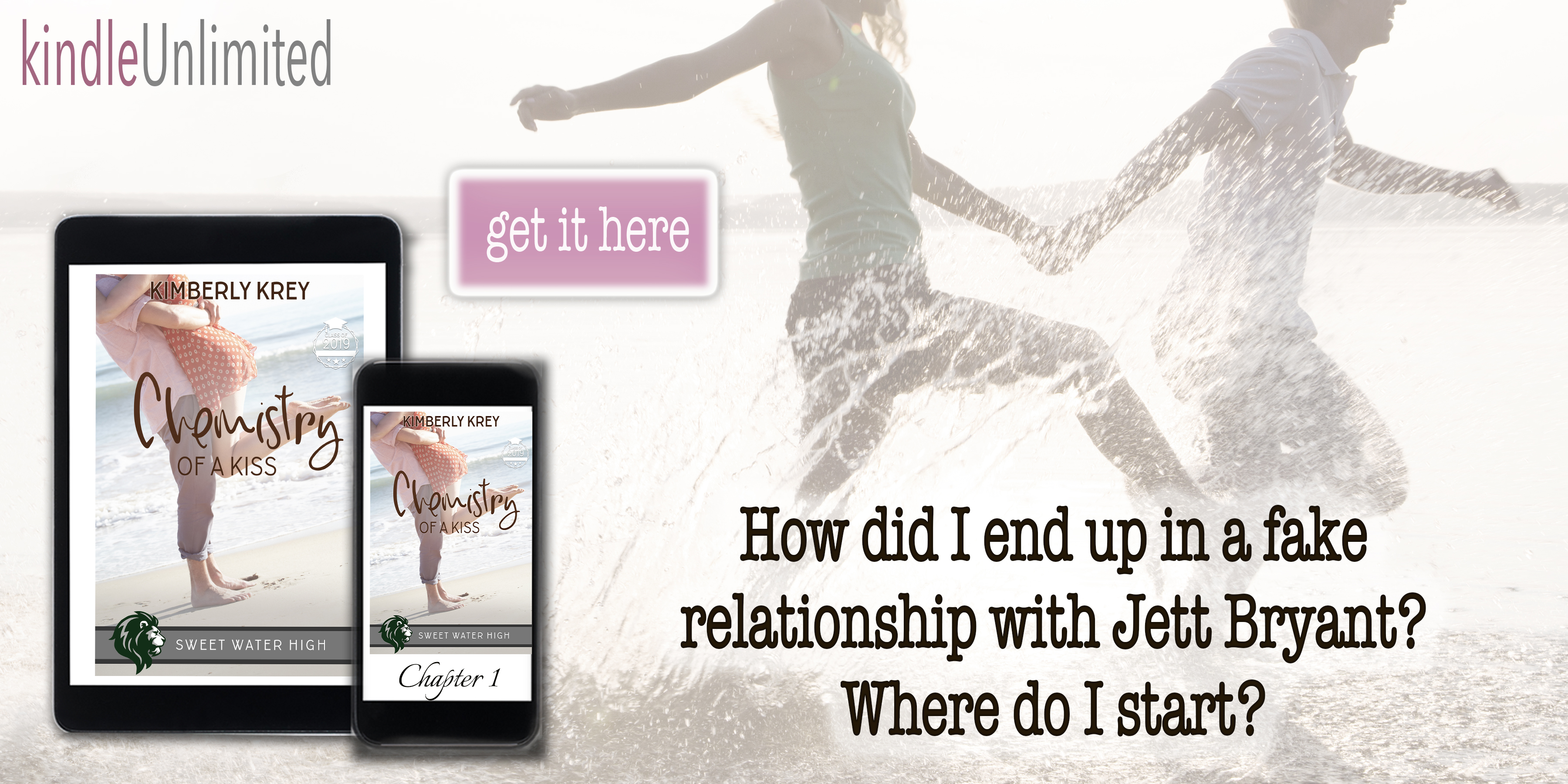 Follow Rachelle: