Today is an exciting day for me. I just launched my Patreon page: https://www.patreon.com/rachellechristensen! To celebrate, I'm giving away a $20 gift card, so be sure to stop by at the bottom of this post to enter for your chance to win.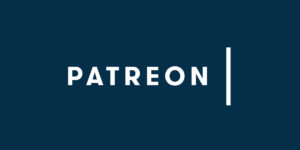 If you aren't familiar with Patreon, it's an easy way for those interested in my work to see new exclusive content and updates before anyone else. It's a way for creators, like me, to be paid through memberships. With your donations, you can get exclusive content, free e-books in advance, signed copies of books, and more! By contributing as little as $1 per month, patrons will enable me to dedicate more of my time to creating by helping cover the many costs incurred from my writing. I plan on using the money to offset the costs of writing production, marketing and advertising. But first, I'd like to purchase a new computer that will allow me to use a formatting program so that I can create more books in several formats, including large print.
I wanted to share the news with you–my fans. I would absolutely love if you were interested in becoming some of my first patrons and helping me lay the foundation for what I hope to be a great ongoing project. If you're not in the position right now to become my patron, no worries at all! Your continued support means the world to me and I'd be so happy to hear any feedback (good or bad) you could share in regards to my page.

Thanks so much for your support!
Enter to win a $20 gift card!