Celebrating Freedom to Learn, Freedom to Read, Freedom to Be!
November 11th is Veteran's Day and I'm so thankful for the freedoms we enjoy to express ourselves, the multitude of opportunities we have to learn, and the freedom to read great books! Visit this page: https://rachellechristensen.com/freedomtoreadbooksale/ to discover a wonderful selection of books–all on sale!
This special promotion is for clean women's fiction and each book is on sale for 99 cents for a limited time. Pick up your copies HERE from November 6-12th, 2017.
This week as we celebrate Veteran's Day, my family will also celebrate and thank my father. This day holds a special place in my heart because my dad is a veteran. He served in the Navy during the Vietnam war. This was not the path that my dad thought he would take, but he fulfilled his duty during this very controversial time and that has impacted his life. I honor my dad for the wonderful man that he is and for his service to our country. I have a deep respect for him, for my country, my flag, and my freedoms. I honor the millions of men and women like him who have served for their country.
I am proud to be an American and I'm thankful for the freedom I have to create. At the same time, I am aware of the vast world we live in. There are many, many veterans all over the world and I'd like to take a moment to honor you as well. Some serve by choice, by law, by draft–but all serve. I hope that you can take a moment today, in peace, and remember those who have served.
Happy Veteran's Day!
My novel, Carve Me a Melody, is part of this sale and you can get it for only 99 cents through November 12th. This is book #2 in the award-winning Music Box Romance Series. Book #1, The Soldier's Bride, is available HERE. Both books are also available in hardcover and are FREE in the Kindle Unlimited lending library.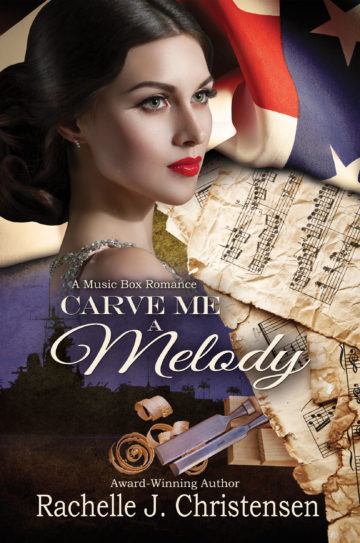 Check out all the books in this special sale today and enjoy your freedom to read!