Book Thoughts by Rachelle

This is a beautiful story about life, love, and enjoying our blessings. I enjoyed the emotion of the story and the window it provided into those who struggle with grief.
Once you read the book, I'm pretty sure you'll agree that The Santa Letters are a great idea and I think it's neat that Stacy Gooch-Anderson put several ideas of how to give Santa Letters to others in need.
Here's more about the book:
One year ago on Christmas Eve, William died.
For Emma, the hit-and-run driver killed more than her husband – he killed her joy in life itself.
Now, as Christmas again approaches, Emma Jensen finds herself sinking into a depression that nothing can breach; not her job, not her love for her children, and certainly not the season!
Money is tight, emotions taut, and those realities are magnified tenfold by knowing that this year Christmas will be a meager, empty, and painful experience. Only six-year-old McKenna believes in miracles and the magic of Christmas. The rest of the family knows that Christmas can never be the same.
But when a mysterious package and an ornate letter arrive on the doorstep, things begin to change.
Each day, a package and a letter signed "Santa" arrive for the family, and together they come to understand that the joy of Christmas does not have to be lost forever and that God's love can heal any wound,…no matter how deep.
The Santa Letters will take the Jensens on a journey through a Christmas experience that will have the power to heal them all.
Other books you may enjoy:
Visit Rachelle's Book Review Page to see all reviews HERE.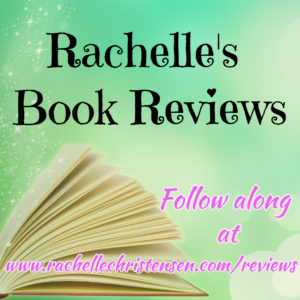 Follow Rachelle:
*Affiliate links used in post. All reviews shared are Rachelle's honest opinion.*