Book Thoughts by Rachelle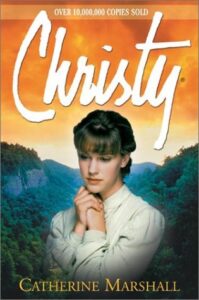 I'm so glad I finally read this book! It was excellent because I felt like I stepped back in time and could really experience everything through Christy's eyes. It had all the wonderful things I like in a book–character growth, romance, mystery, educational underpinnings, tragedy and triumph.
I love it when I learn little things in books that I'd never heard of before. Like that "mountain dew" referred to bootleg liquor in this time period. Or that communities like this were actually forced to move when national parks were developed. It was a fascinating story and I loved the voice it was told in.
It makes me want to go back and watch the old Christy TV series I watched as a kid.
Here's more about the book:
Adventure, romance, and faith come together in this inspiring coming-of-age story by one of America's cherished writersIn 1912, and against the wishes of her parents, nineteen-year-old Christy Huddleston leaves her life of privilege and ease to become a missionary teacher in an impoverished and isolated valley in the Smoky Mountains. The job turns out to be more difficult–and rewarding–than she had anticipated, as she comes to know and care for the wild mountain people with their fierce pride, terrible poverty, dark superstitions, and their yearning for beauty and truth.Her faith is severely tested–by her students and by the suffering of the people she comes to love. When her dearest friend is taken by a typhoid epidemic, Christy questions the sovereignty and power of God.And when two remarkable young men fall in love with her–the pastor who is drawn to her courage and independence, and the non-Christian doctor who is drawn to the light of Christ shining through her–her heart is torn between love and desire.Based on the life of author Catherine Marshall's mother, Leonora Whitaker, Christy has sold over ten million copies since it was first published in 1967 and is the inspiration for a new PAX television mini-series of the same name. Christy is the novel that helped define Christian fiction as we know it today, and now–for the first time–this beautifully told tale of love and faith is available in a trade paper edition.
Other books you may enjoy:
Visit Rachelle's Book Review Page to see all reviews HERE.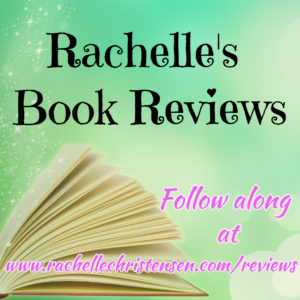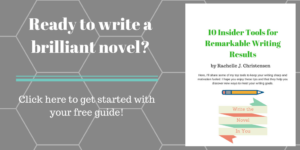 Follow Rachelle:
*Affiliate links used in post. All reviews shared are Rachelle's honest opinion.*