Book Thoughts by Rachelle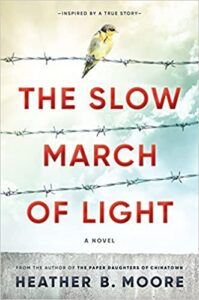 The Slow March of Light was fascinating. At first, I wasn't sure if it would be up to the task of competing with the busy season of my life but thank goodness Heather Moore is a master! I was captivated by this true story and the real-life hero, Bob Inama. Once I got to know his character and the fictional character of Luisa, I couldn't read fast enough.
This story is set during the Cold War amidst the horrifying start of the Berlin Wall and the aftereffects of two world wars. In 1961, the world was still uncertain about Germany, but especially frightened of the threat of nuclear bombs from any country. It was during this time period that Bob Inama was drafted into the military. He would later become a spy and this book tells the true story of how he was caught and sent to an East German prison.
Bob's story is inspiring and educational and filled with suspense, thought-provoking introspection, and a development of character that will touch any heart. Luisa is part of the underground effort to help East Berlin citizens and its remarkable to think of all the people who were unsung heroes during this time.
This book is a must-read for fans of historical fiction, but it's also a can't miss for anyone who would like to appreciate the depth of human compassion and courage with edge-of-your-seat thrills and setting so rich that you'll feel like you're walking the streets of Germany alongside Bob and Luisa.
Here's more about the book:
Based on a true story. Inspired by real events.
A riveting and emotionally-gripping novel of an American soldier working as a spy in Soviet-occupied East Germany and a West German woman secretly helping her countrymen escape from behind the Berlin Wall. 
In the summer of 1961, a wall of barbed wire goes up quickly in the dead of night, officially dividing Berlin. Luisa Voigt lives in West Berlin, but her grandmother lives across the border and is now trapped inside the newly- isolated communist country of East Germany. Desperate to rescue her grandmother and aware of the many others whose families have been divided, Luisa joins a secret spy network, risking her life to help bring others through a makeshift, underground tunnel to West Germany. Their work is dangerous and not everyone will successfully escape or live to see freedom.
Bob Inama was an outstanding university student, with plans to attend law school when he is drafted into the US Army. Stationed in West Germany, he is glad to be fluent in German, especially after meeting Luisa Voigt at a church social. As they spend time together, they form a close connection. But when Bob receives classified orders to leave for undercover work immediately, he does not get the chance to say goodbye.
With a fake identity, Bob's special assignment is to be a spy embedded in East Germany. His undercover job will give him access to government sites to map out strategic military targets. But Soviet and East German spies, the secret police, and Stasi informants are everywhere, and eventually Bob is caught and sent to a brutal East German prison. Interrogated and tortured daily, Bob clings to any hope he can find from the sunlight that marches across the wall of his prison to the one guard who secretly treats him with kindness to the thought of one day seeing Luisa again.
Author Heather B. Moore masterfully alternates the stories of Bob and Luisa, capturing the human drama unique to Cold War Germany as well as the courage and the resilience of the human spirit.
Other books you may enjoy:
Visit Rachelle's Book Review Page to see all reviews HERE.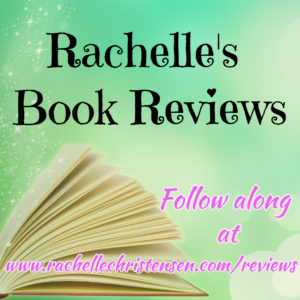 Grab these free tips from a bestselling and award-winning author HERE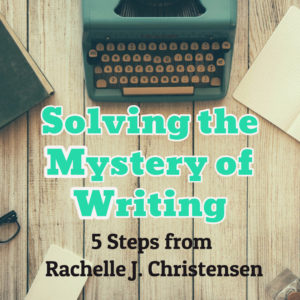 Follow Rachelle:
*Affiliate links used in post. All reviews shared are Rachelle's honest opinion.*