Book Thoughts by Rachelle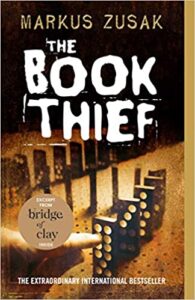 I love getting book recommendations from others and then finding a treasure in a book that I might not have otherwise read. The Book Thief by Marcus Zusak is one such treasure. This book was so amazing that I'm ordering myself a copy from Amazon. It's one of those that I want on my shelf to refer back to and read again. Zusak has a talent for describing things and showing emotion that I've never seen before. When I began reading the book, I wondered a bit if it would hold my attention–after all the narrator is death–how weird is that? But my goodness, as I continued to turn the pages I found gem after priceless gem of intricate storytelling from Zusak in a way that made each and every scene come alive.
Everything about this book is different. The point of view, the descriptive metaphors, even the names of the chapters make you stop and think about what the author is trying to tell you.
I enjoy reading about the history of World War II and since this is the time period of the book, perhaps that is another reason I was so drawn into the story. It's a thick book, so don't be scared about the length. Once you allow yourself to experience the magic of "The Book Thief" you'll be forever changed. This book has humor, action, danger, strung-out emotions–all the things I love in a story but is written as a type of literature that is fantastic.
If you've read The Book Thief, I'd love to hear what you thought. Have you read any of Zusak's other books? If so, what did you think? I haven't heard too much about the others but am certainly going to put them on my "to read" list.
Here's more about the book:
It is 1939. Nazi Germany. The country is holding its breath. Death has never been busier, and will be busier still.
By her brother's graveside, Liesel's life is changed when she picks up a single object, partially hidden in the snow. It is The Gravedigger's Handbook, left behind there by accident, and it is her first act of book thievery. So begins a love affair with books and words, as Liesel, with the help of her accordian-playing foster father, learns to read. Soon she is stealing books from Nazi book-burnings, the mayor's wife's library, wherever there are books to be found.
But these are dangerous times. When Liesel's foster family hides a Jew in their basement, Liesel's world is both opened up, and closed down.
In superbly crafted writing that burns with intensity, award-winning author Markus Zusak has given us one of the most enduring stories of our time.
Other books you may enjoy:
Visit Rachelle's Book Review Page to see all reviews HERE.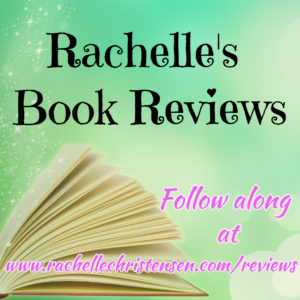 Grab these free tips from a bestselling and award-winning author HERE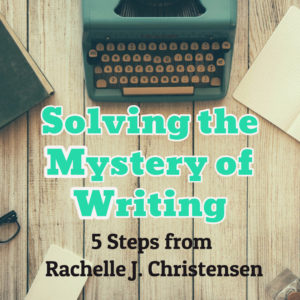 Follow Rachelle:
*Affiliate links used in post. All reviews shared are Rachelle's honest opinion.*