Book Thoughts by Rachelle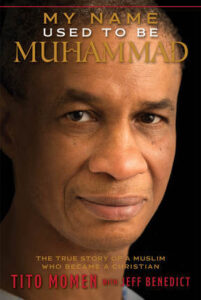 Today I want to tell you about a book which has made me so grateful once again that I am an American with so many freedoms! I love learning and I am finding this book to be fascinating! My Name Used to be Muhammad is the true story of Tito Momen–a Muslim who became a Christian. Jeff Benedict has given life to his words in this tale of religious fanaticism from one side of the spectrum and how lives change when a person is given the freedom to choose.
Do you know very much about the religious culture of Islam? I didn't. I've often wondered about the Quran and the belief system that many terrorists have used as an excuse for violence. I appreciate Tito's story because he shares that there are many good people who believe and practice Islam–it is only those, like his father who take things to complete extremes who do damage. Unfortunately, in many parts of the world that kind of religious fanaticism leading to violence and abuse is the law and anyone who tries to move away from it, like Tito, is punished, jailed, even executed. This story is one of hope and a sharing of a great faith which I admire greatly.
I applaud Benedict and Momen for sharing this story and hope that you might enjoy reading it too.
Here's more about the book:
Tito Momen was raised Muhammad Momen. He was born in Nigeria and taught to observe the strict teachings of Islam. Beginning at age five he woke at 4:45 every morning to attend the mosque and perform dawn prayer with the other men in his village. He began training to memorize the Qur an at age six by copying the entire Qur an word for word. He was being raised to become a leader among clerics, capable of leading a jihad, or holy struggle, to convert nonbelievers to Islam. But Tito s path took an unexpected turn when he was introduced to Christianity. His decision to believe in Jesus Christ cost him his family and his freedom. Tito thought he would spend his remaining days enduring a life sentence in an uncivilized Egyptian prison. For fifteen years he suffered and waited and prayed. Tito says, I never gave up hope. I never stopped believing. Although he was falsely imprisoned, beaten, and ridiculed, Tito s remarkable true story is one of faith, forgiveness, and testimony that God does hear and answer prayers.
Other books you may enjoy:
Visit Rachelle's Book Review Page to see all reviews HERE.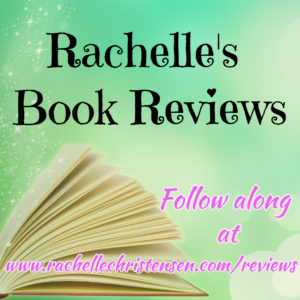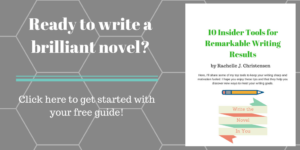 Follow Rachelle:
*Affiliate links used in post. All reviews shared are Rachelle's honest opinion.*